In 1959 seven emerging Australian artists signed their names beneath 'The Antipodean Manifesto', protesting what they believed to be a superficial acceptance of abstract art over figuration. The collective included an esteemed list: Charles Blackman, Arthur Boyd, David Boyd, John Brack, Robert Dickerson, John Perceval, Clifton Pugh and art historian Bernard Smith, who wrote the manifesto. While only staging a single exhibition at Melbourne's Victorian Artists Society, the group created an enduring impact on Australian art.
Despite being only two pages in length, the Manifesto makes powerful declarations such as: "the existence of painting as an independent art is in danger" and that abstraction in art permits "many artists to claim that they have invented a new language". At the time, the Antipodean exhibition was controversial, however, its impact was vast, securing the thriving future of both figurative and abstract art in Australia—as The Antipodean Manifesto shows.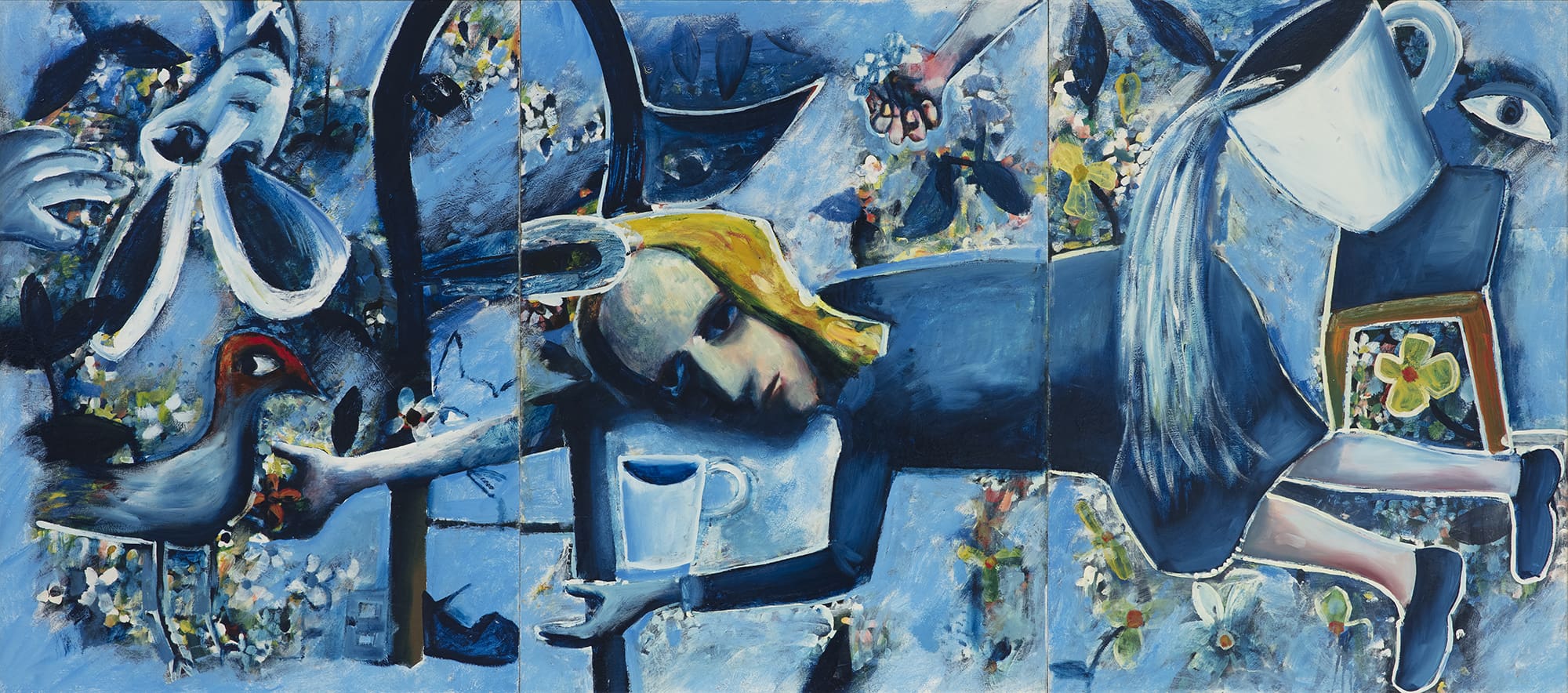 The exhibition spans two galleries with more than 50 paintings, drawings, prints, and ceramics from the Art Gallery of Western Australia's State Art Collection. Accompanying the artworks are quotes from the Manifesto and photographs of the collective by artists Hal Missingham and Richard Beck. "Audiences are given an opportunity to reflect on what occurred then, but [the exhibition] also presents the Antipodeans' artwork in a current context to consider if the debate between figurative and abstract art still exists," explains curator Emma Bitmead.
When viewed in a contemporary context, and with the knowledge that the Antipodeans would become significant in their field, the exhibition contextualises late-1950s aesthetic and social anxieties with an understanding as to why they were so deeply felt. "Some of the prominent themes that resonate from the bodies of work, as well as from the manifesto, are themes around isolation, social dislocation, understanding humanity and trying to process their post-war experiences," says Bitmead.
The Antipodean Manifesto
Art Gallery of Western Australia
On now—18 February 2024
This article was originally published in the November/December 2023 print edition of Art Guide Australia.