Connection is the largest representation of art from First Peoples ever to be assembled. Comprising almost 650 artworks and over 110 artists, past and present, it is a 50-minute digital experience that immerses its audience in a kaleidoscope of sight and sound.
The show is broken into Land, Water, and Sky Country, with changing maps contextualising the work as it transitions through the artists. The exhibiting artists include Emily Kame Kngwarreye, Tommy Watson, Clifford, Gabriella and Michelle Possum Nungurrayi, Anna Pitjara, and Lin Onus, alongside emerging artists, and all are accompanied by a rotating soundtrack to match the theme and location. The musical artists range from Yothu Yindi, Archie Roach, Emily Wurramara, and Gurrumul, to renowned composers William Barton, and contemporary artists Alice Skye and Baker Boy.
In addition to the digital show, there are also 85 original artworks on display, including Emily's Wall, a 53-piece series by the beloved late Anmatyerre artist Emily Kame Kngwarreye, commissioned in 1994 and exhibited here in Australia for the first time.
View, in pictures, the immersive digital tapestry that is Connection.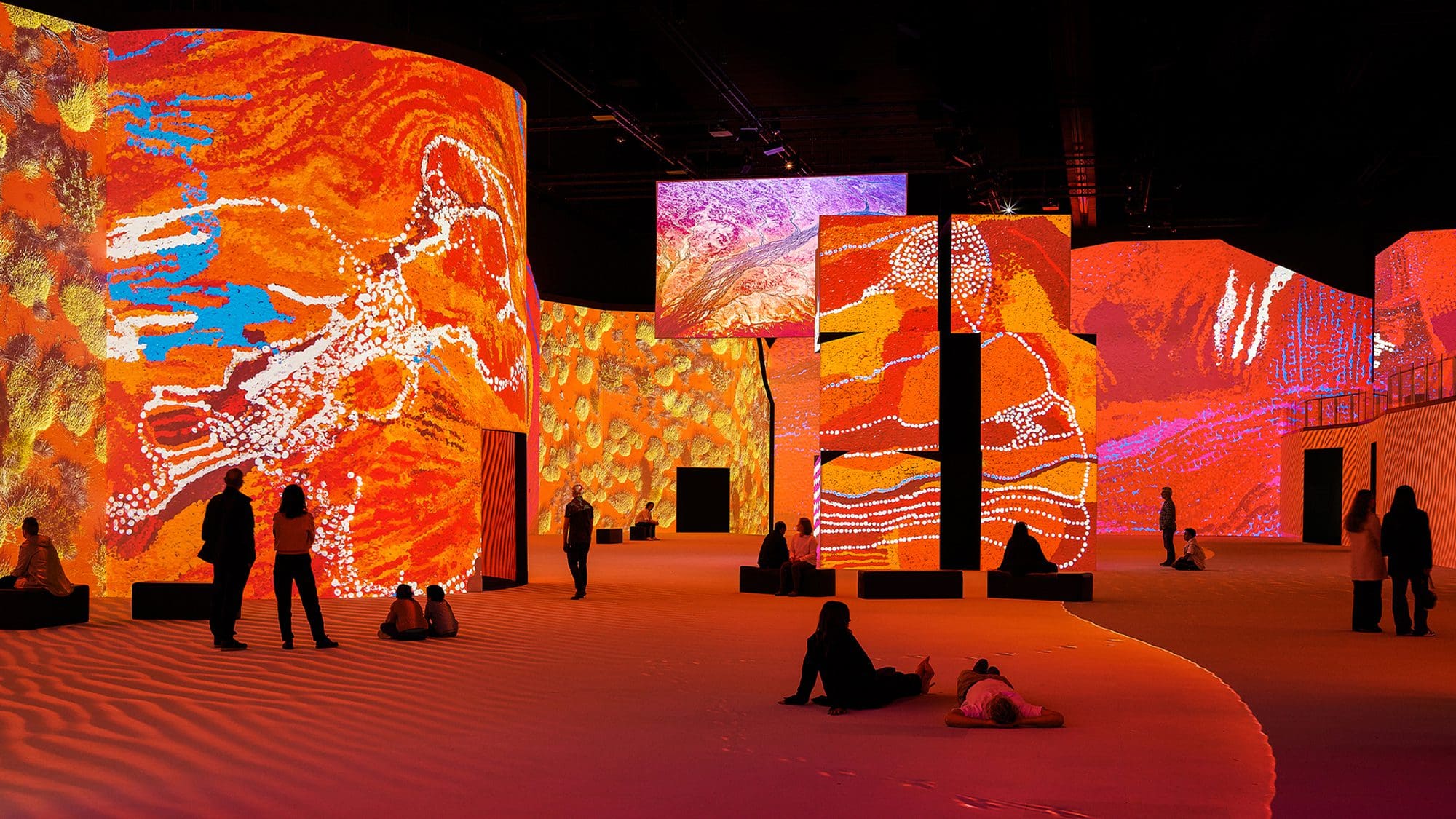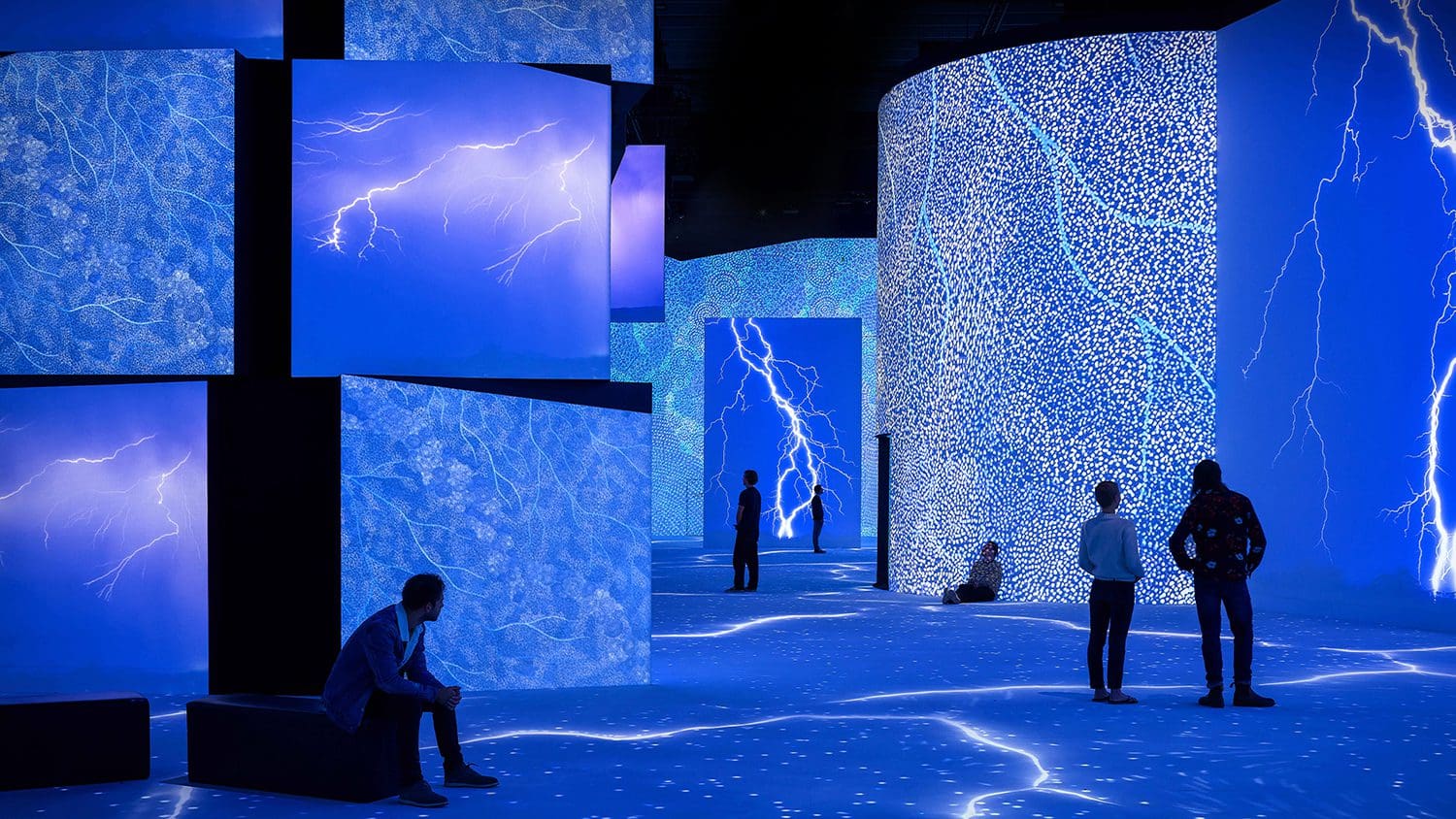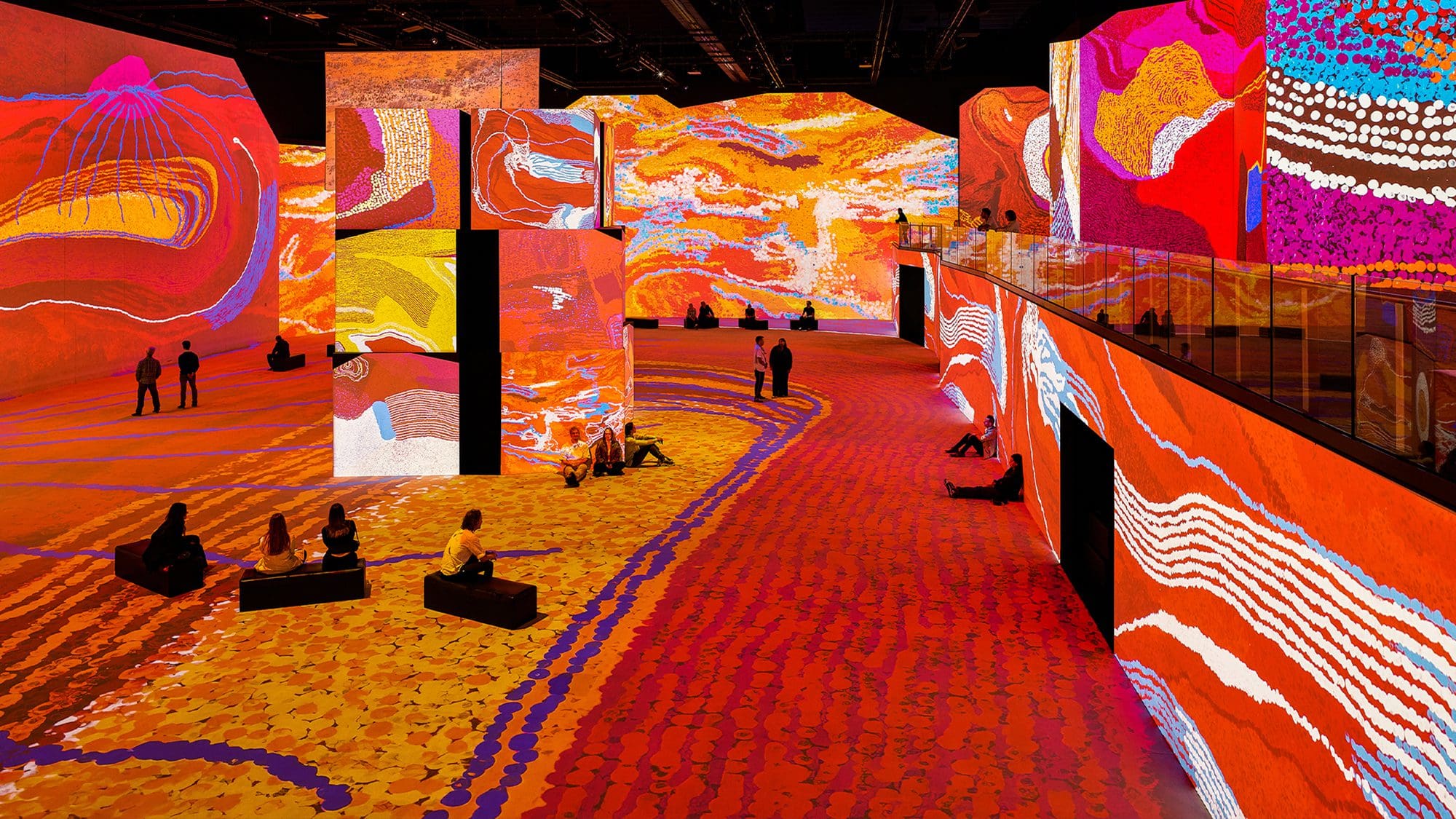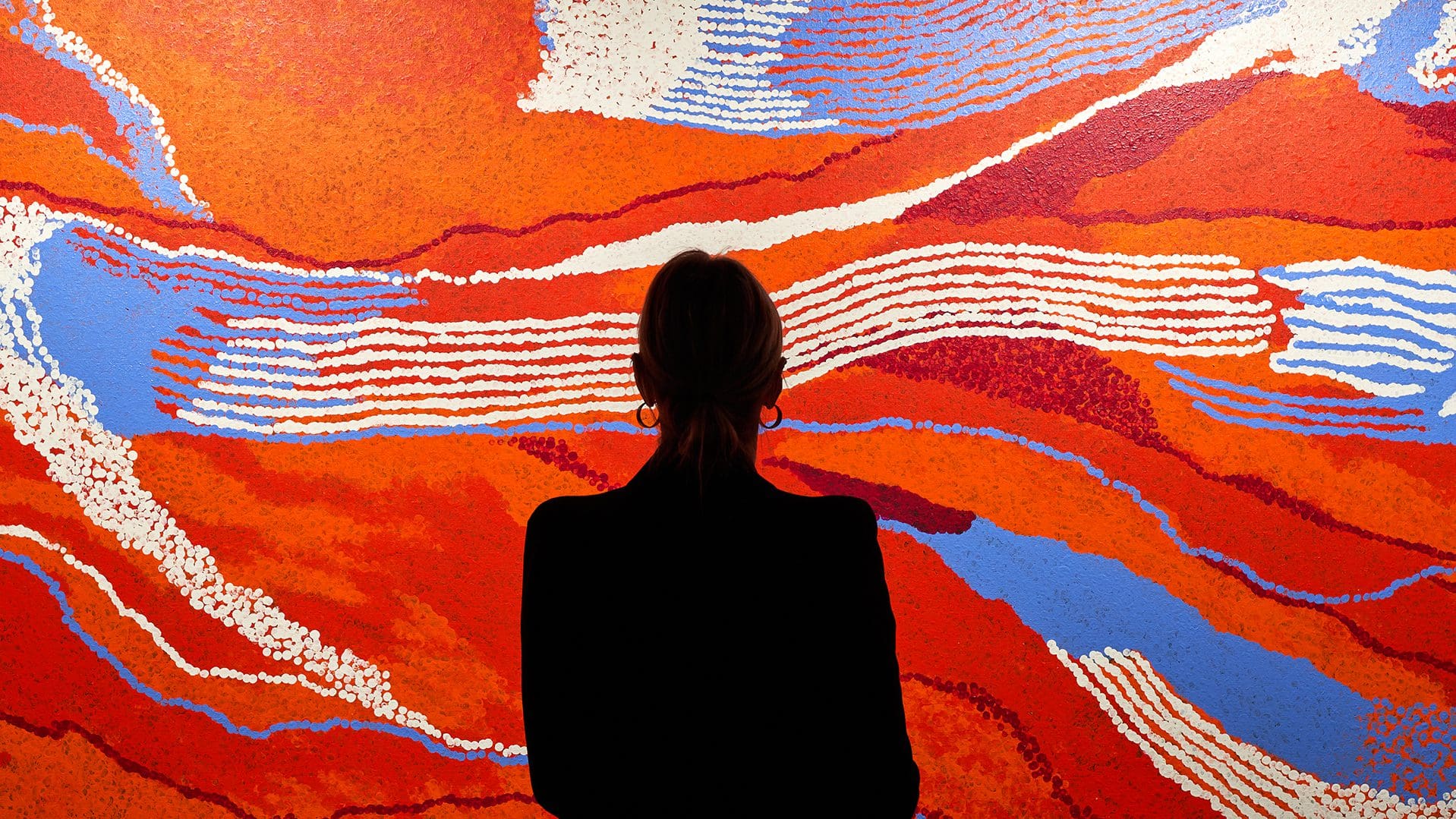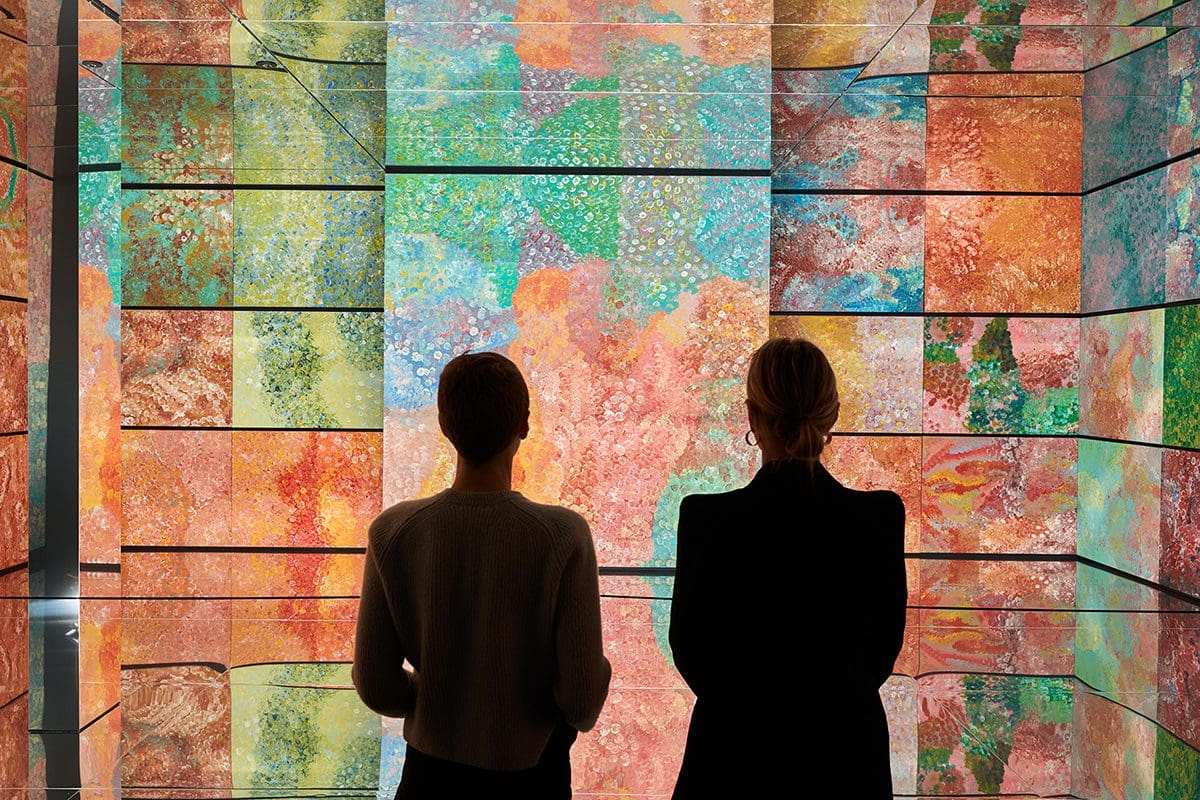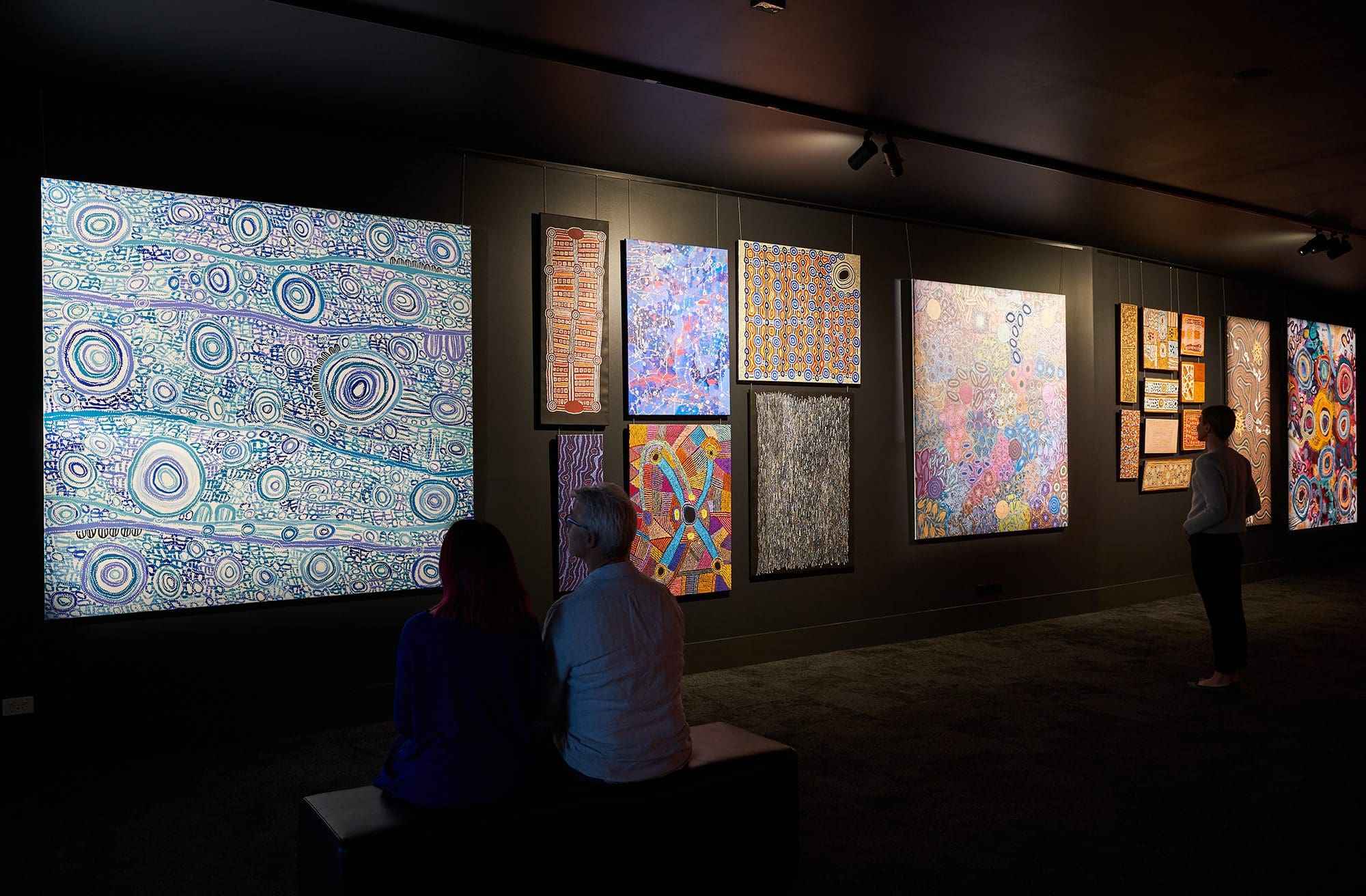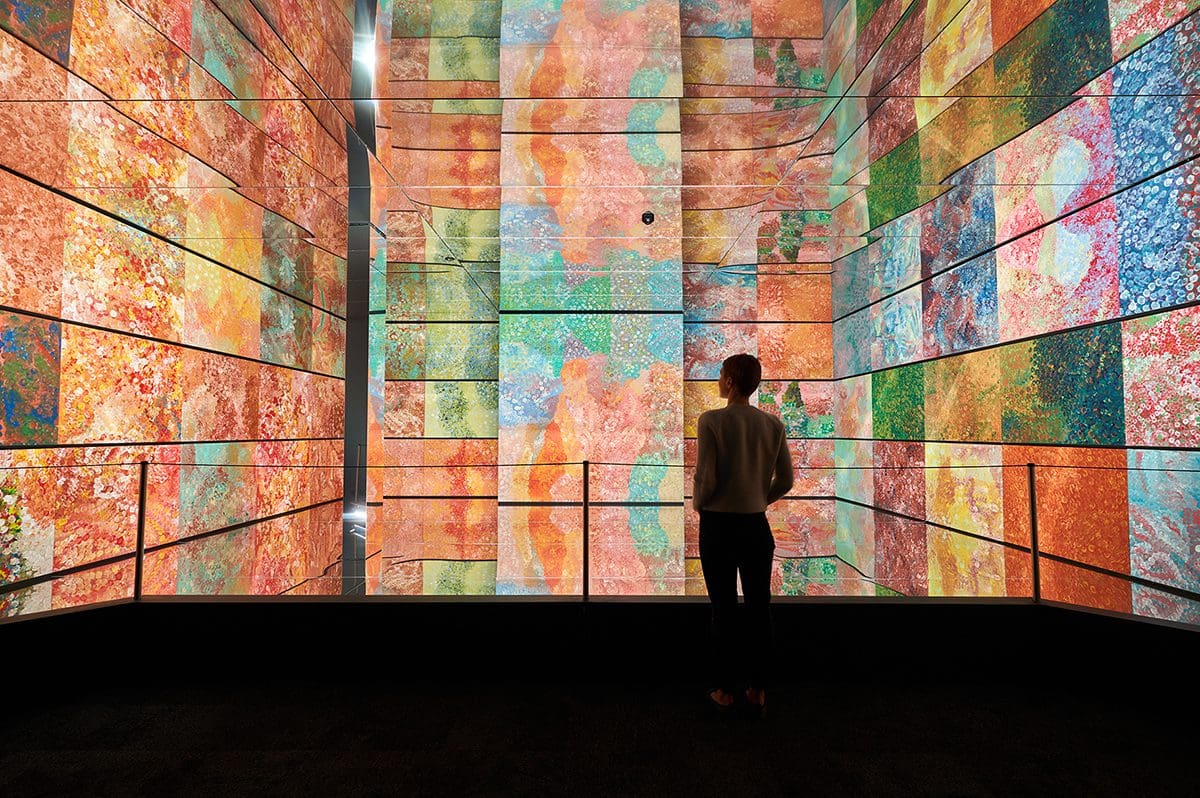 Connection
The LUME Melbourne
On now—late 2023