Anne Zahalka has won this year's William and Winifred Bowness Photography Prize for her work Kunstkammer.
"Based on the early painting technique known as trompe l'oeil where architectural spaces, still-lives, or objects are rendered in painstaking realism," explains Zahalka, "this 'trick of the eye' is replaced here with the 'camera's eye' to seamlessly replicate my studio in a scale of 1:1.
"Rendered as two-dimensional photographic reproductions mounted onto a three-dimensional structure, this recreation offers both a physical and illusionary experience of my workspace. The Kunstkammer, as I have called it, is installed with actual objects and ephemera—postcards, invitations, books, a maquette of the studio construction, the pin board from my studio with preparatory sketches, as well as the physical folders containing research and documentary material in the development of work."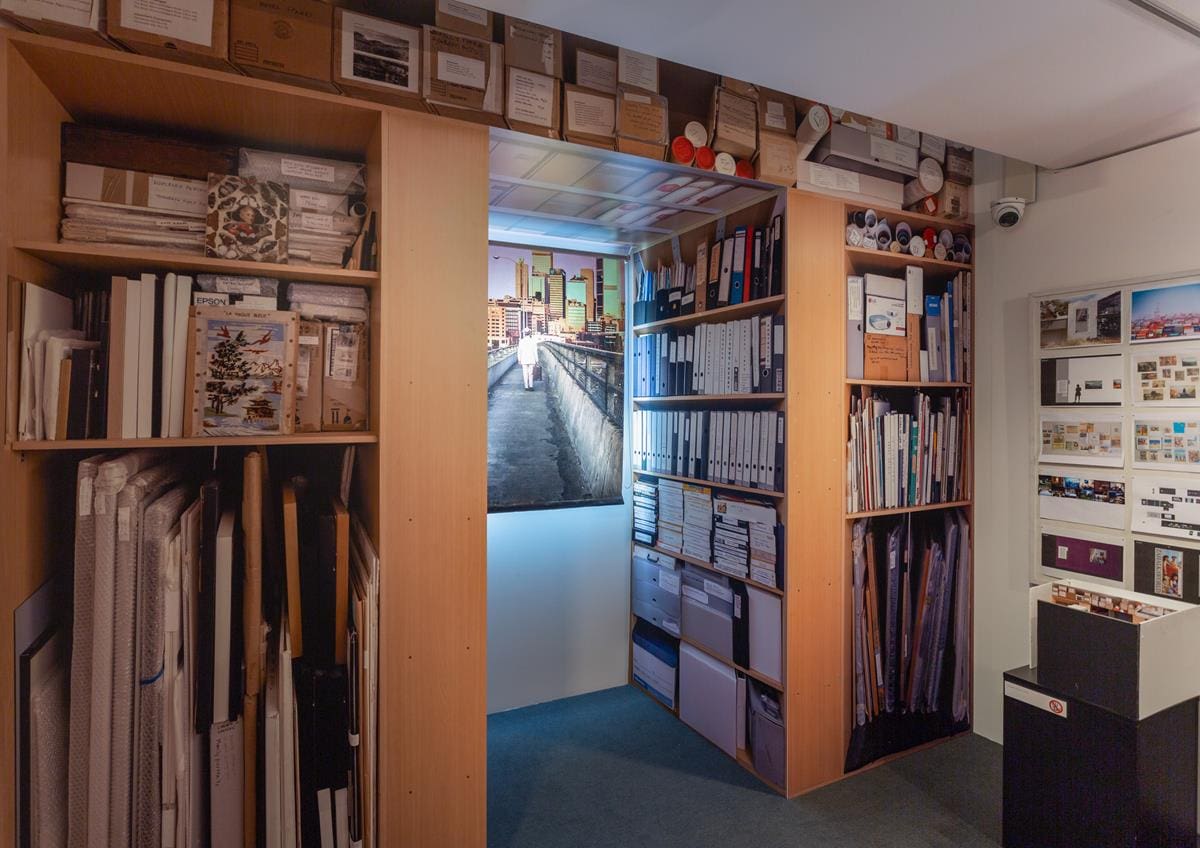 The Bowness Prize is one of Australia's most esteemed photography prizes, taking place at the Museum of Australian Photography (MAPh). The panel of judges included Rhana Devenport ONZM, the Director of the Art Gallery of South Australia, artist Michael Cook, and Anouska Phizacklea, Director of MAPh.
"Anne Zahalka's archival project is a mammoth undertaking documenting a lifetime of practice, both monumental and intimate, this work is rare and important," says Davenport.
The Bowness Photography Prize centres excellence in Australian photography, providing a snapshot of how the medium is being used in the present.
With 66 finalist artists from over 640 entries, the finalists include many of Australia's great photographic artists, such as Tamara Dean, Robert Fielding, Murray Fredericks, Ponch Hawkes, The Huxleys, Pia Johnson, Janet Laurence, Putuparri Tom Lawford and Tobias Titz, Jesse Marlow, Charles McKean, Danie Mellor, Drew Pettifer, Izabela Pluta, Patrick Pound, Yhonnie Scarce, Scotty So, Cyrus Tang, Hiromi Tango, James Tylor, and Justine Varga.
The winning work, and all finalist works, are showing at MAPh until 12 November.
William and Winifred Bowness Photography Prize
Museum of Australian Photography (MAPh)
(Melbourne VIC)
21 September—12 November