Combining independent editorial with a complete picture of what's on across Australia's metropolitan and regional areas, our conversations and reporting highlight perspectives on contemporary art and bring you an insight into the current concerns of artists, curators and galleries.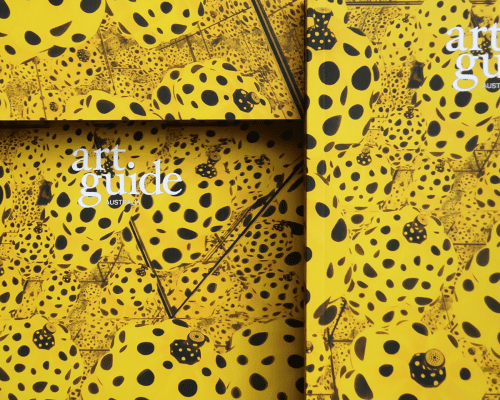 Print
Our beautifully designed print edition is your essential companion for seeing art in Australia. Published in Melbourne and printed on environmentally responsible paper, it's packed full of great reading.
$40 AUD
1 year subscription (6 x Issues delivered)
$80 AUD
2 year subscription (12 Issues delivered)
Subscribe now
1 year
2 years
Newsletter
Sign up to our newsletter and get art delivered every Friday.