The complexities of love, rage, grief, and healing are the motivations behind Mare Amoris | Sea of Love. Through a collective curatorial vision, the exhibition connects artists with varied stories, creative methods and intellectual practices from across the Pacific Ocean.
Conceptualised by curators Peta Rake, Léuli Eshrāghi, Isabella Baker and Jocelyn Flynn, Mare Amoris | Sea of Love was formed through time spent walking, writing and talking with UQ Art Museum staff and artists, as well as UQ marine scientists—all part of a larger ongoing research project, Blue Assembly. Centering the areas of Minjerribah (North Stradbroke Island) and Quandamooka Country (Moreton Bay region) the show features 20 artists who work either physically or conceptually from places where the land meets the water—and the ocean beyond.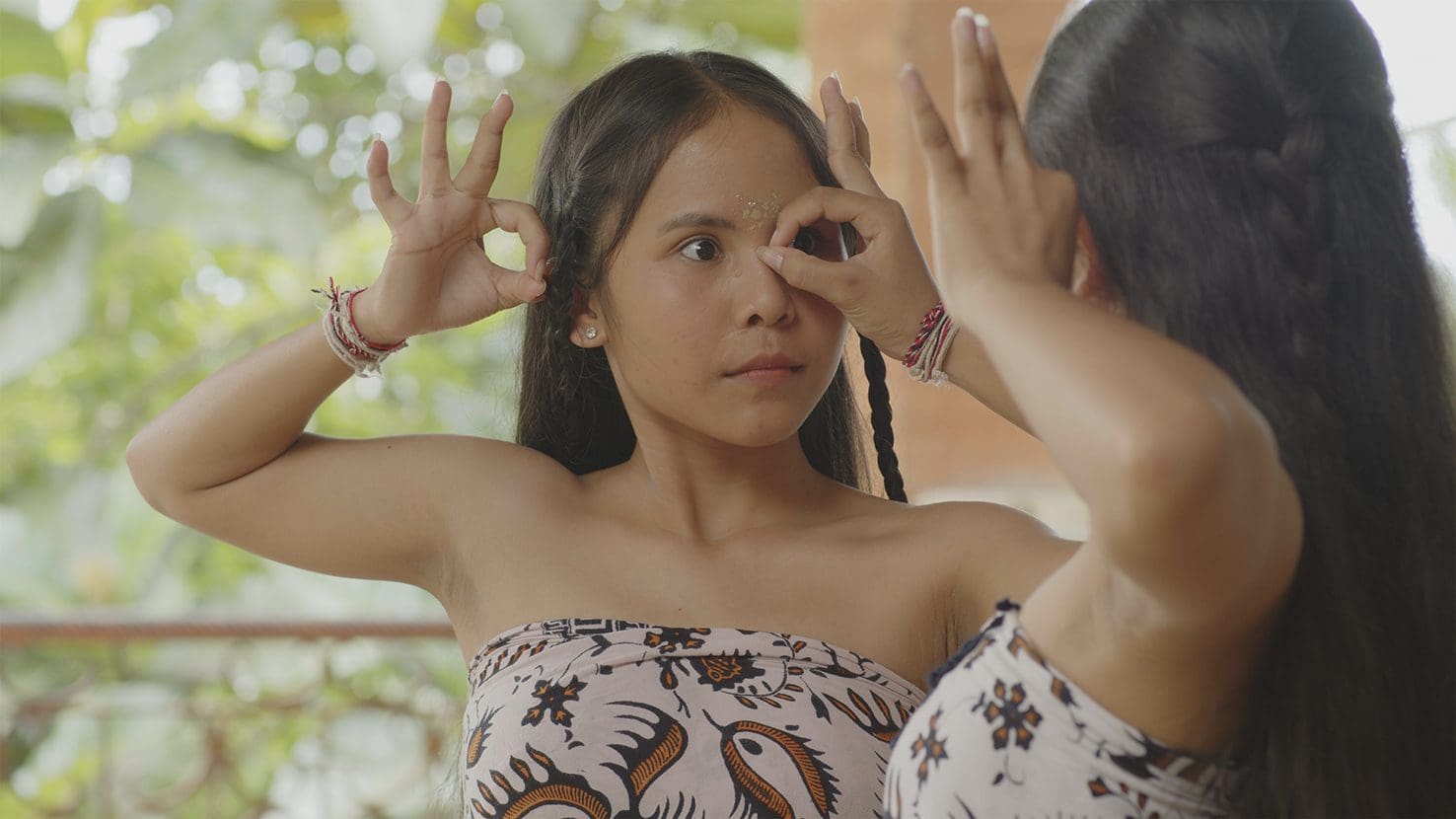 These artists—who include Abdul-Rahman Abdullah, Drew Kahuʻāina Broderick, Chun Yin Rainbow Chan, New Mineral Collective, Leyla Stevens and Judy Watson, among others—share a common link: that of dissolving the colonial boundaries of oceans and their connected waters. As Baker says, "Artists and their kin give language, voice, and form to these watery spaces, passed down through matrilineal storytelling, bodily memory, and land-based knowledge systems."
This, for example, is found in the extraordinary bark painting Yathikpa, 2011, by Maḏarrpa senior leader Djambawa Marawili AM. The work recounts the sacred history of the saltwater territory of the ancestral crocodile, Bäru. The painting was also used as evidence of Yolŋu sea ownership during the first successful Australian case for Sea Rights in 2008. Including the piece highlights the historical legacy of Marawili, while centering his painting amid an exhibition that considers the ocean from myriad perspectives and aesthetic forms—many of which are emotive.
As Baker says, "The exhibition might encourage visitors to consider love as a practice, a tool to motivate and activate, an uprising against capital." Love is an active force, as fierce as the ocean.
Mare Amoris | Sea of Love
UQ Art Museum
On now—20 January 2024
This article was originally published in the September/October 2023 print edition of Art Guide Australia.