We are one step closer to having a National Aboriginal Art Gallery, with the Northern Territory government releasing the concept designs for the new arts hub. Opening in 2028, the NAAG will exclusively house work by First Nations artists, showcasing the artistic legacy of one of the world's oldest continuous cultures.
National Aboriginal Art Gallery Reference Group Co-Chair Franchesca Cubillo says, "This remarkable gallery shines a spotlight on the beauty, power and importance of Aboriginal art and provides a unique space in which to preserve First Nations peoples' storytelling and share their timeless stories through art and culture."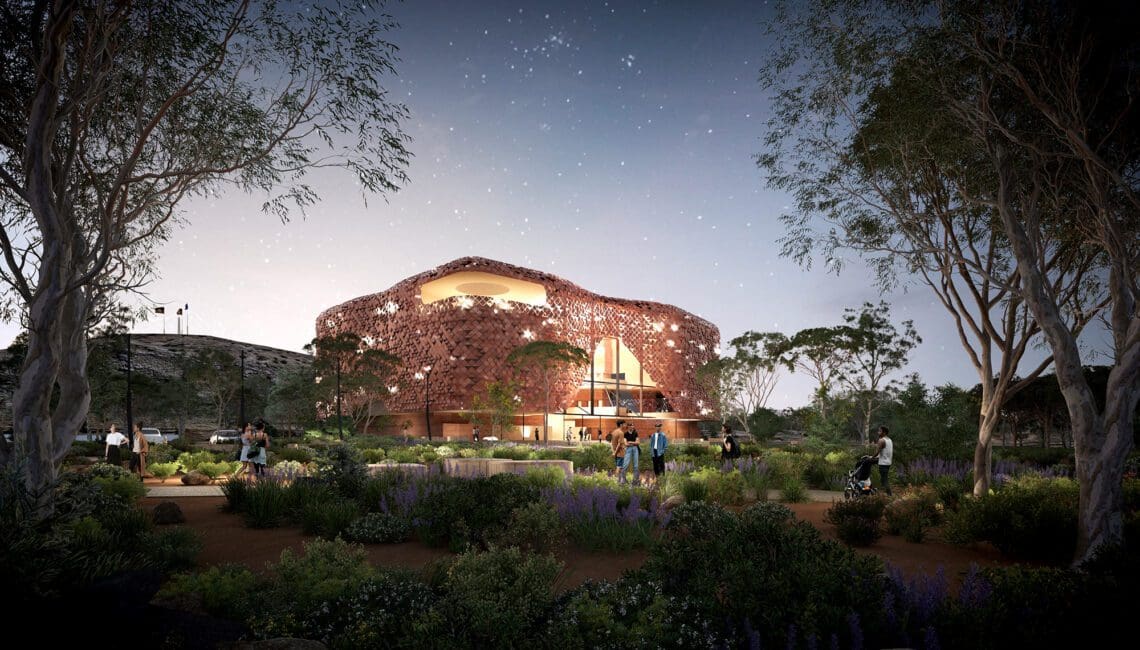 The announcement follows years of debate over the site, which was confirmed earlier this year after the acquisition of Anzac Oval was finalised with the Alice Springs Town Council. The gallery is intended to be part of a larger precinct that includes a Tourism Centre, and will be a space that fosters local engagement through art programs, events and festivals.
The building, designed by BVN Architecture and local architects Susan Dugdale & Associates, features a cultural welcoming circle, event space, healing gardens, cafe, atrium, and Kwatye (water) play area.
Minister for Arts, Culture and Heritage Chansey Paech says, "The gallery will stand as an iconic architectural statement driving tourism, enhancing liveability, and providing social and economic benefits, creating a lasting positive impact."
The National Aboriginal Art Gallery (NAAG) is anticipated to open in 2028.