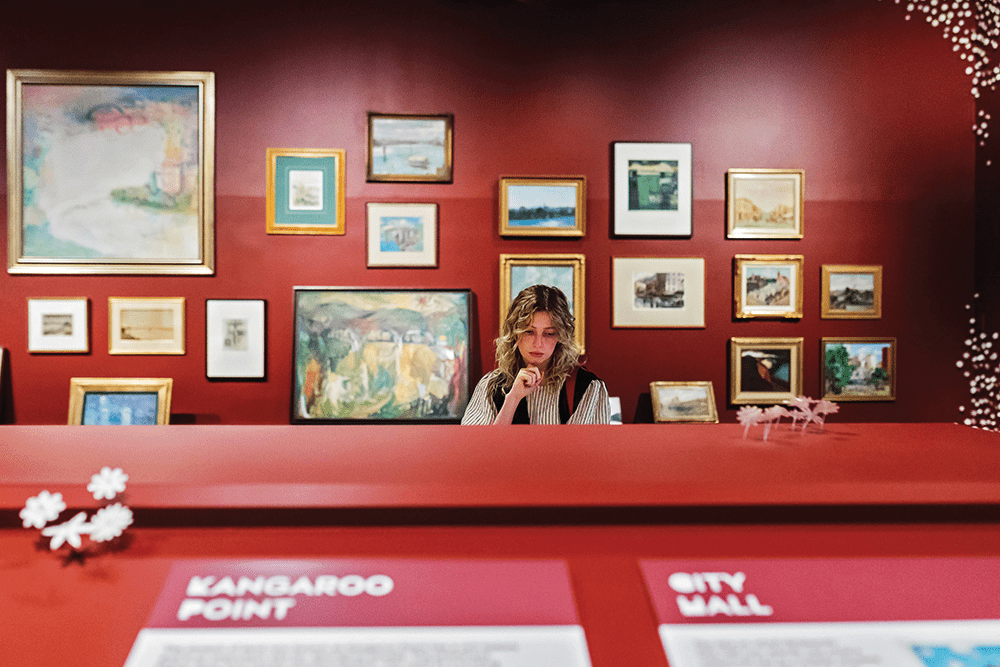 Making Place: 100 Views of Brisbane
Judy Watson, Richard Randall, Noel McKenna, William Bustard, Vida Lahey, Ruth Cho, Danie Mellor, Kenneth Jack, Sam Fullbrook, Charles Lancaster, Robert Brownhall, Margaret Olley, Stephen Nothling, Margaret Cilento, Lloyd Rees, Paul Davies, Mia Boe and more
Place, in Brisbane, is not a static thing. We are at a crucial point in Brisbane's urban development, with extreme changes to the city predicted over the next decade.
With the city we know shifting so rapidly, this is the ideal moment to ask—what makes a place? Which sites are significant for individuals and communities and why? Are the landmarks we recognise as characterising the city today the same landmarks we'll see in the future? And can memories make a place?
With these questions front of mind, Making Place presents more than 100 historical and contemporary depictions of the Brisbane region from our Collections. We invite you to explore our ever-changing city through new eyes: from the past, to the present and into the future.
Become immersed in a commissioned sound artwork by Artist in Residence Lawrence English, Site Listening : Brisbane, that captures the city's many soundscapes and surround yourself in the textures and nuance of Jenna Lee's installation, Growing Place, illustrating her insightful reflection on 'place'. Hear from Writer in Residence Pat Hoffie as she draws upon the imagery of the exhibition and conversations with the public in a newly commissioned self-guided audio tour, Stories of Place.
Making Place features audio descriptions and Auslan translations which can be accessed on your device.
23 November