Today Elisabeth Cummings is considered one of Australia's most respected (and collectable) painters, but that wasn't always the case. The self-described "slow developer" has spent 60+ years producing paint-dappled canvases depicting the bushland that surrounds her home in Sydney's south-west, as well as landscapes across Australia and overseas.
More than 40 of her works are on display at the National Art School (NAS) Gallery, where she studied and taught for much of her life. Ahead of the survey show, we spoke with Cummings about some of the pivotal moments of her career, spanning decades and spurning trends, and about the quiet moments that breathe life into art.
Kelly Gellatly: You've had many exhibitions across the course of your 60+ year career, but this one, Radiance, is at the National Art School, where you studied and taught. What does this mean to you?
Elisabeth Cummings: It's very lovely to be showing there because I have had a very long association, a long connection with the National Art School, both as a young person and then, later, with teaching. And still in these later years, little bits of connection go on. It's wonderful. I'm delighted really.
KG: Teaching was a constant in your life for many years, and you've taught at the National Art School, as well as East Sydney, Wollongong, Hornsby, and Meadowbank techs. What has teaching meant to you, and did your interaction with your students bring anything to your own work?
EC: It's a dialogue in a way—I enjoyed that—and I enjoyed what they were doing. I enjoyed talking about what interested me and excited me, and showing the works that I loved and why I loved them. All of that, that sharing. It was really a dialogue in many ways.
"Well certain things influenced me very strongly when I was young, when I went to Europe and looked at paintings, and they stayed with me. They were the big influences."
KG: Given your extraordinary proficiency and expertise as a painter, were you teaching the students to physically make in those days, or had art education already moved past that stage?
EC: It all happens through working really. So, it's a long process, like everything. It all takes time. And for me, it's taken time—I've been a slow developer. Any success I've had really has happened during my later years, although I've always painted.
One just brings one's own feeling about producing paintings. You talk about how you feel about it yourself, how you do it yourself, and some students get something from that, and some don't, which is understandable. I always taught part-time in different places because full-time sort of consumes your life.
KG: You've been quoted a few times saying you're a slow developer. I wonder if you're being kind to the art world, and you weren't a slow developer, it was just slow to catch on. Do you think that might be the case?
EC: [Elisabeth laughs]. The art world has done many, many things and been through many, many stages since I started out. In a way, I'm pretty old-fashioned. You know there have been a lot of different movements [through] the 70s, the 80s, the 90s—so much has happened. Students at different colleges have been through many different influences. I've always been in the old-fashioned brigade, I guess.
KG: Another way to look at it, is that despite the predilections of fashion and taste within the art world you've managed to chart your own course, largely free of the fads and influences of the times. How have you managed to achieve this?
EC: Well certain things influenced me very strongly when I was young, when I went to Europe and looked at paintings, and they stayed with me. They were the big influences. And though there've been so many other movements and different influences, I stuck with those because they were what engaged, what excited me. I suppose that's just how it was. And other things like Minimalism or Hard Edge, or so many things that have happened over the years, they didn't attract me. I still had the old influences. You go with what engages you really. That's the whole point of it.
KG: But it's easier said than done, isn't it? Have there been moments where you've struggled because your work and interests have been perceived as against the grain?
EC: Oh yes, doubt is a big part of it, and thinking I should try this or that, but in the end not—you just follow your own thing, which was fine. I was happy to teach, and I always showed a bit—I was having exhibitions, and I sold a bit. It just how life went. It was okay. I made enough money to live.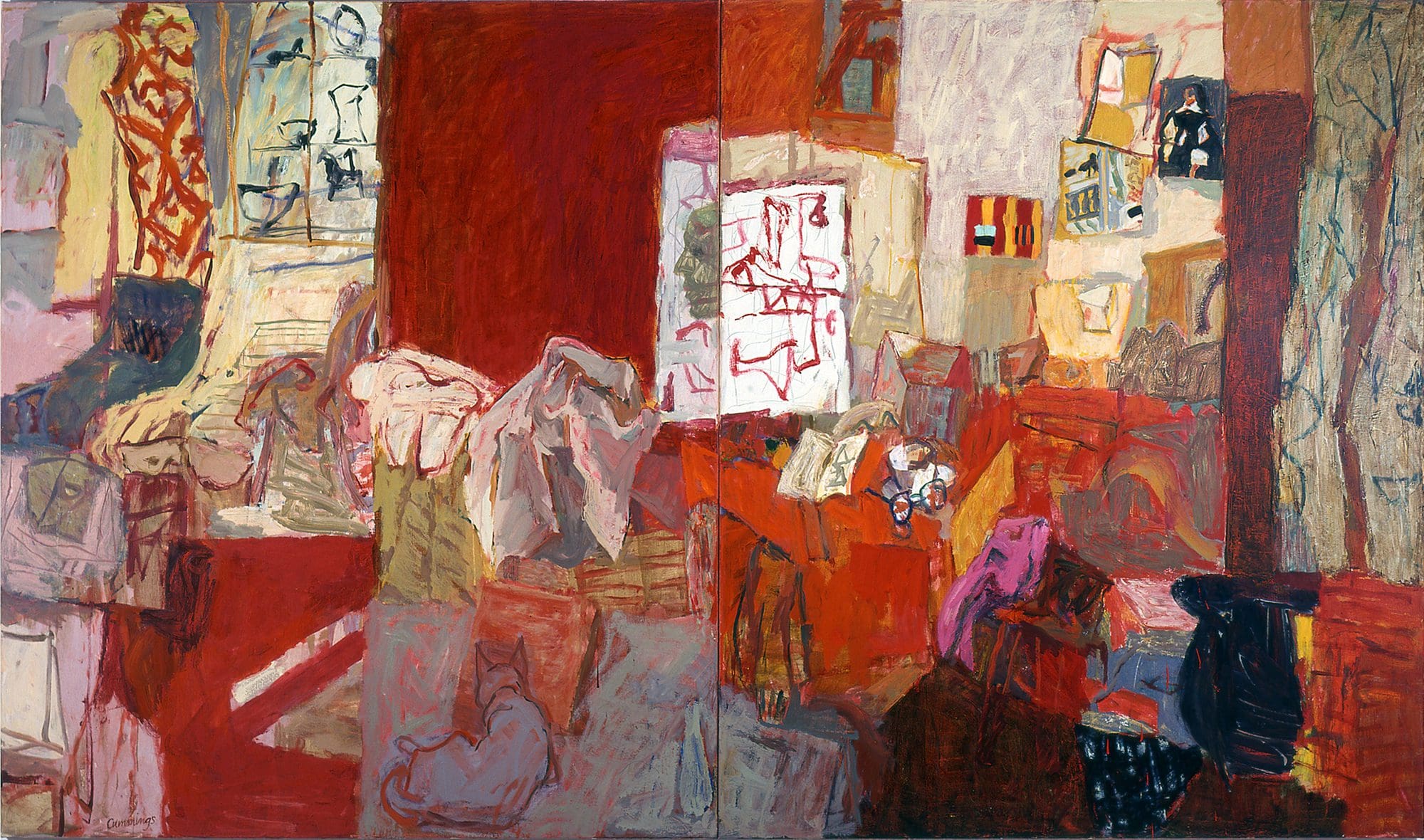 KG: In the publication for the exhibition, your work has been described as a form of "sensory abstraction", which I love, but it's grounded in classical traditions and training as well as your own close observation of the art of the past. Was this training important to you and how did it provide a springboard for you to find your own artistic voice?
EC: Oh, I'm sure. I mean, all those years at NAS, which used to be East Sydney Tech. Five years is a long course. A lot of practice looking, talking, talking to other students, talking to some of the staff. All those influences slowly bubble away. A lot goes into the pot. And then going off to Europe and America, just traveling and looking, all that is huge.
I lived in Italy for quite a long time, and I traveled in Europe, and there are great collections all over Europe, and in England, of course—such great paintings, and classical, from the Renaissance onwards. There's so many great paintings. And then the Post–Impressionists, and beyond. There were so many painters there that were a big influence.
And then at the time I was in Europe, one started to see Abstract Expressionism—some of the American painters too—and that also was very exciting. Then I came back in '68, and started teaching a bit, and lots of different things had happened here. They'd had different exhibitions from Europe and America and The Field show [the opening exhibition of the new National Gallery of Victoria in 1968] and all those painters were working. A lot had happened here. And I was very much still locked into looking and painting my world around me. I didn't go into complete abstraction—a little bit later on—but mostly what was around me was the influence: my interiors, the landscape.
"Painting is an intuitive process of course, but one delights in putting down paint—putting one colour against another and struggling with making something work."
KG: Are there artists whose work remains a touchstone for you? Who are the artists that have sustained you and stayed with you on your own artistic journey?
EC: Oh, yes. I mean, the Europeans—starting with people like Monet, Degas—all of those painters are so good; and then the Post Impressionists—Cézanne, Vuillard, Bonnard, and many more. The Germans too—they're such good painters from that period. And people like Morandi. There are lots of painters and sculptors and printmakers that I really like. How they influence one, who knows? But one gets a lot from them.
KG: Your work conveys a lifelong love of and engagement with colour and the act of painting. What is it about these things that continues to captivate you?
EC: Painting is an intuitive process of course, but one delights in putting down paint—putting one colour against another and struggling with making something work. It's hard to intellectualise it really. It's hard to explain how it happens, why it happens the way it does, and to explain why it's grown the way it has. It's just painting—working at it.
KG: The thing about your work is that you feel that in the paintings themselves. It's part of their joy…
EC: Yes. You want to create a little world which moves and engages one.
KG: Your work can't be accused of sitting still, I think that's certainly not the case.
EC: No, no. Sometimes it gets very agitated, I know. Too much! I think, "Oh god, wouldn't it be nice to have a quiet very still painting." Anyway, it's how it is.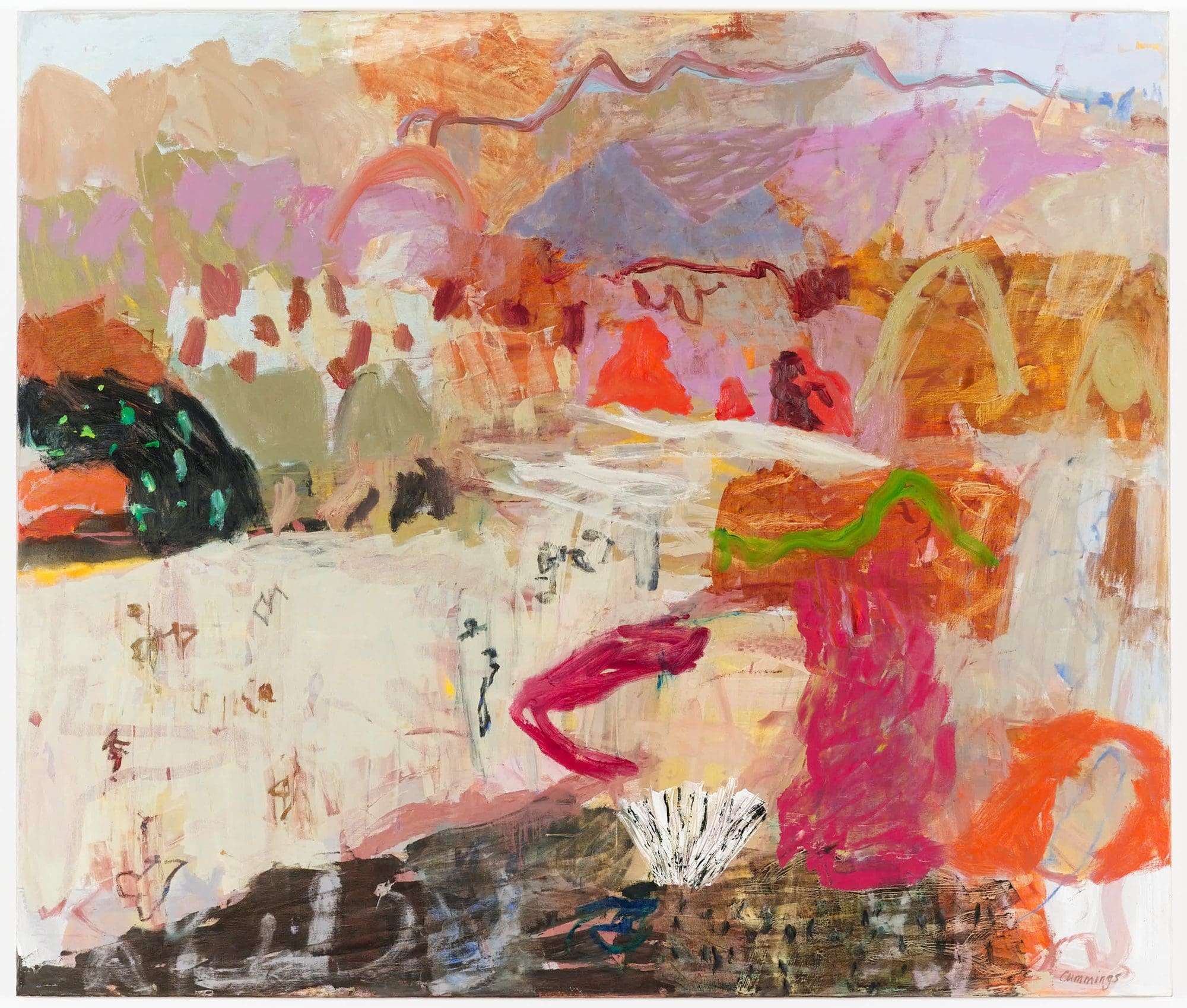 KG: You've lived and worked in Wedderburn, on the outskirts of Sydney's south-west, since the mid-1970s. What does this environment mean to you?
EC: I guess it's just being in the bush with all that around me. I've really loved it, and feel very lucky to have had that, and I'm still going on with it. It's very hard for me to stop going out there. Anyway, it's been wonderful. Amazing, really, to have had that. And how does one describe just living with the natural world around you? And not always painting it, but sometimes.
KG: Travel, and working in the landscape, have become a mainstay of your practice, and you've developed a reputation as a somewhat intrepid traveller. What is it about this experience and process that you enjoy so much?
EC: I've just been on a trip to the desert, a painting trip and yes, it's always very good. Being in those deserts, and a lot of different landscape environments are exciting to just sit in for a while and do little, small works, day after day. I love that. And then that feeds into the bigger paintings. I've been to number of different places—Australia's endless, endless.
KG: Those smaller works you produce while you're travelling, is it very much about a sort of instantaneous, quick response?
EC: They're little gouaches. It's just sitting every day in the landscape and doing small works with gouache on a small piece of paper. And then I go back home and some of them might develop into larger paintings.
KG: With all your experience behind you and the works that are still yet to come, do you have any advice for younger artists?
EC: It's always hard. It's following your passion really and sticking to it and seeing where it takes you. That's all. I mean, finding your voice, and that sometimes takes time. Sticking with it, sticking with it. You have to work at it. Each person finds their own way. And maybe it's having many influences, trying many different ways before you find it…
I think it's hard now. It's always been hard, I guess. But in the past maybe there was more of a canon that one could get involved with and go forward from or stay with it. Now there's so many different ways. And I think there are young ones who really want to just paint too, and I think they should just do it—find their way with paint. You've got to work at it.
Radiance: the art of Elisabeth Cummings
NAS Gallery
On now—21 October