"Grief turns out to be a place none of us know until we reach it," wrote Joan Didion in The Year of Magical Thinking. Art is often cited as one of the few places left in Western culture to have shared reflections on death and mourning—and this is being given form by 11 contemporary artists in One foot on the ground, one foot in the water.
Giving expression to mortality and grief—which sits between the personal and collective, individual and universal, ephemeral and permanent—compelled curator Travis Curtin. "I was interested in universal experiences of death and dying, but held in tension with the deeply personal, deeply individual nature of the experience," he explains. "I was looking at how objects are tangible residues of life that are left behind, and how they can speak to a completely intangible experience of death. That's how I see the power of art: to take an intangible experience and make it tangible for people to process and be with."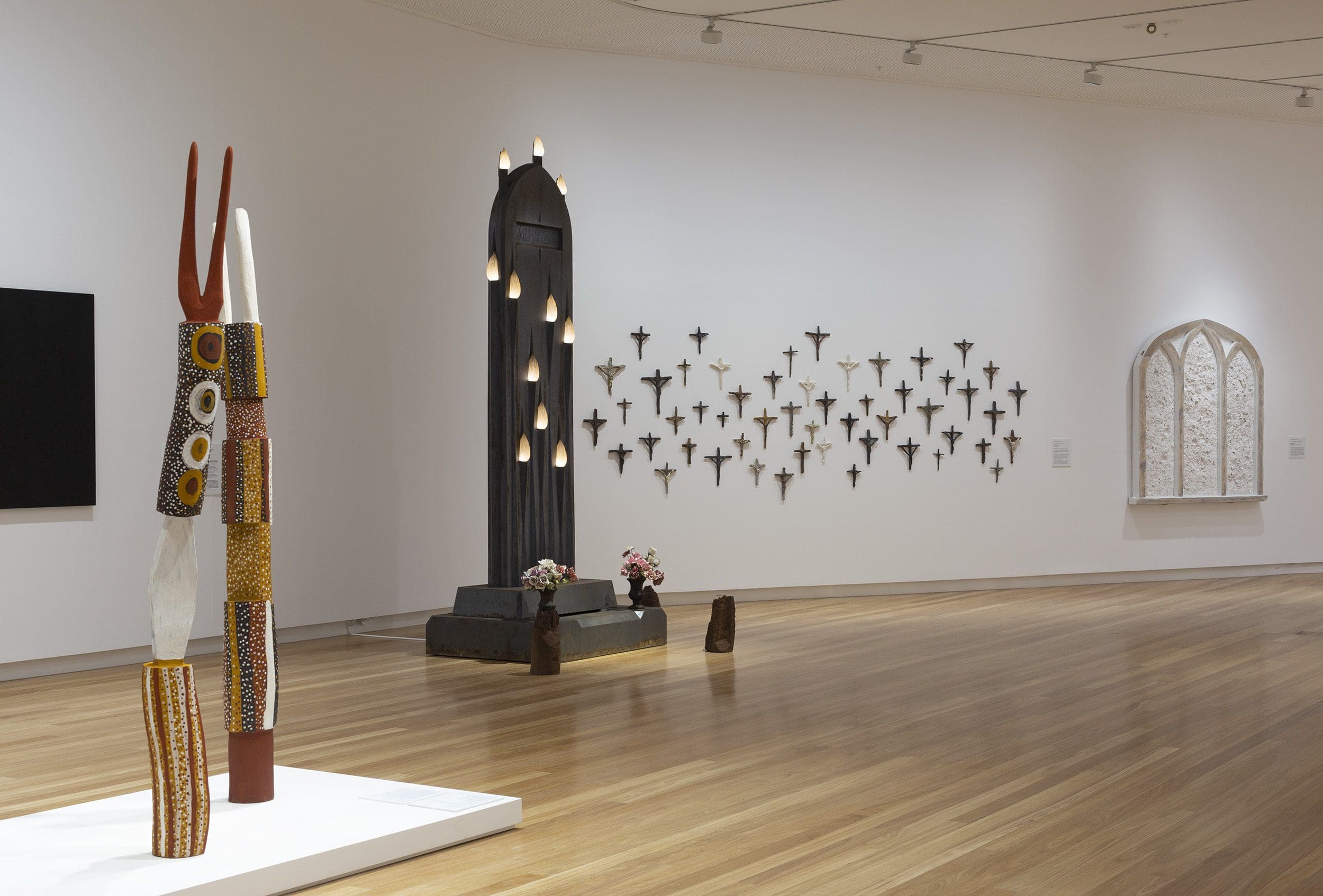 Across works that speak to mortality in material, personal, and cultural senses, the exhibition includes large-scale works such as Michael Needham's three-metre cast iron and steel monument, down to Sara Morawetz's artist book, which contains photographs of the contents of Morawetz's stepfather's wallet on the day he died in a motorcycle accident. The show also includes Nawurapu Wunuŋmurra's cluster of larrakitj (memorial poles) that reflect the mystery of transitioning from life to death (the artist passed away in 2018), and UK artist duo French & Mottershead will present a sound work which describes, in 20 minutes, what would happen to the listener's body if they were to die at the moment of listening.
Curtin, whose own experience of loss has influenced the show, tells how it's not only about the death of others, but also our own mortality: "What do we leave behind for those people who are important to us in our lives, and what experience of our own death can we help to shape for them?"
One foot on the ground, one foot in the water
Pinnacles Gallery
24 June – 27 August