Centering gender, care, sport and nationalism, Anita Johnson has won the 22nd Woollahra Small Sculpture Prize for Tenderness, a salvaged cricket ball restored with leather, linen thread, and possum fur.
The artist found the damaged cricket ball and was immediately drawn to its vulnerability. By taking a cast of her breast and using it to wet mould leather, an 'object-prosthetic' was produced. Possum fur—an acknowledgement of artist Meret Oppenheim and the possum skin blankets of Johnson's own youth—enhances the sense of comfort. It's where tenderness meets disrepair.
With a practice spanning over 10 years, Johnson′s art gravitates towards the brokenness of things, notions of repair, and the human experience of longing.
The judging panel was composed of sculptor Alex Seton, artist and Archibald Prize winner Blak Douglas, and chair of the Copyright Agency, Dr Kate Harrison.
As Seton says of the winning work, "Tenderness is a beautifully observed and crafted work that surprises and delights with its empathy and humour. It somehow seems to sum up what it is to be Australian in its sweet pathos and tragedy. All this achieved within a confident intimate small scale in the best manner of Woollahra Small Sculpture Prize winners."
Meanwhile Douglas comments, "Tenderness contains so many metaphors – it's a quirky sculpture which speaks to national pride. She has cleverly created commentary around gender, and the imbalance of respect for women's cricket as opposed to the patriarchy that rules men's cricket."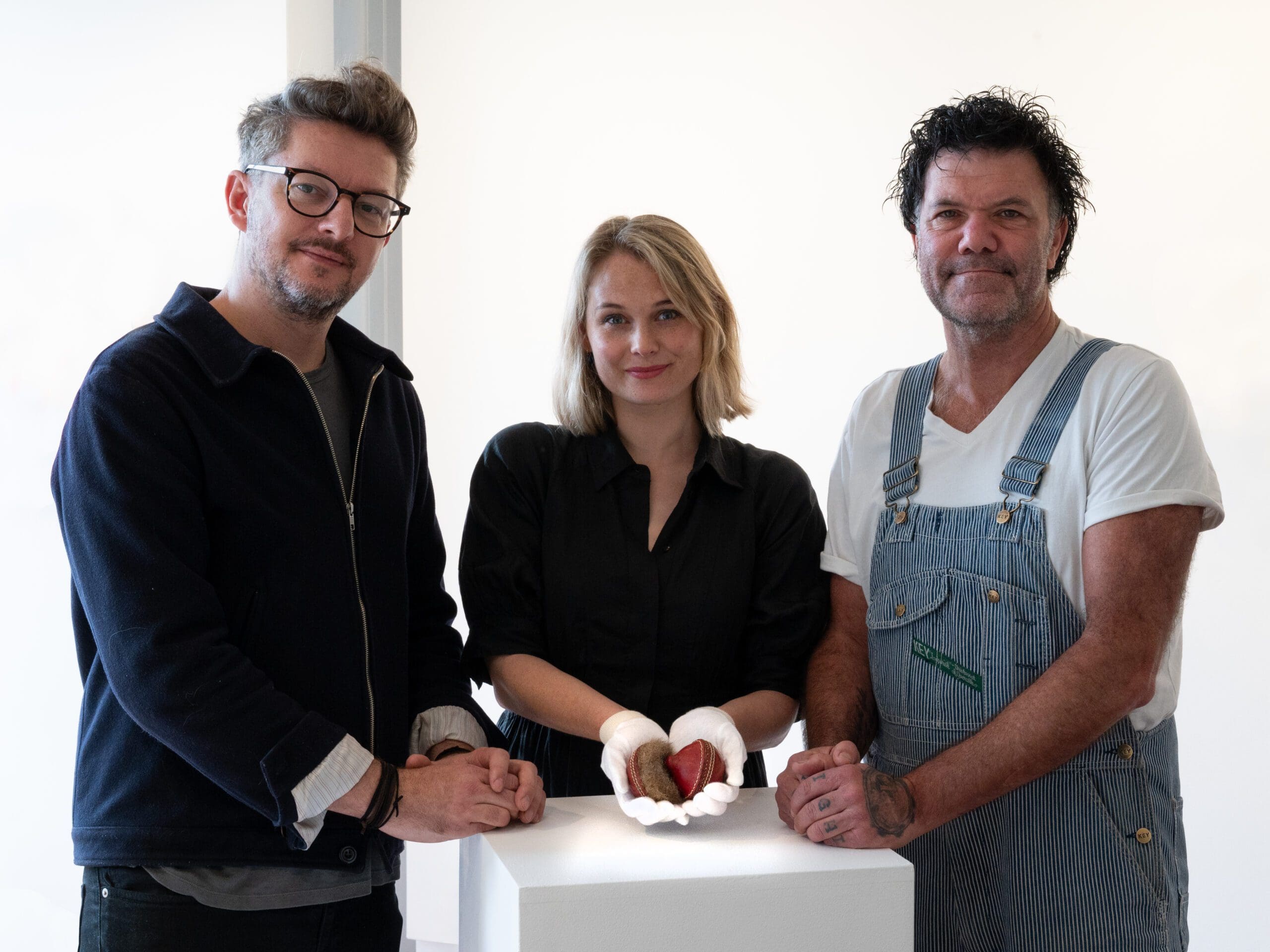 In runner-up award announcements, Robert Michael Young received the Special Commendation Award of $2,000 for Cultural Cradle, while Jamie North was selected for the Mayor's Award, winning $1,000 for Remainder No.52.
Established in 2001, the Woollahra Small Sculpture Prize is Australia's pre-eminent award for small sculpture presented by Woollahra Council. It is a $25,000 acquisitive award.
Johnson won from 51 finalists, chosen from 610 entries spanning mediums of soft sculpture, ceramics, weaving and assemblage, to metal work, glass and paper.
Further finalist artists include Anna May Kirk, Francis Carmody, Jamie North, Juz Kitson, Kendal Murray, Kenny Pittock, Kyra Mancktelow, Madisyn Zabel, Maria Fernanda Cardoso, Mylyn Nguyen and Orson Heidrich.
The winning work, and all finalist works, are now showing at Woollahra Gallery at Redleaf.
Woollahra Small Sculpture Prize
Woollahra Gallery at Redleaf
(Sydney NSW)
28 September—5 November