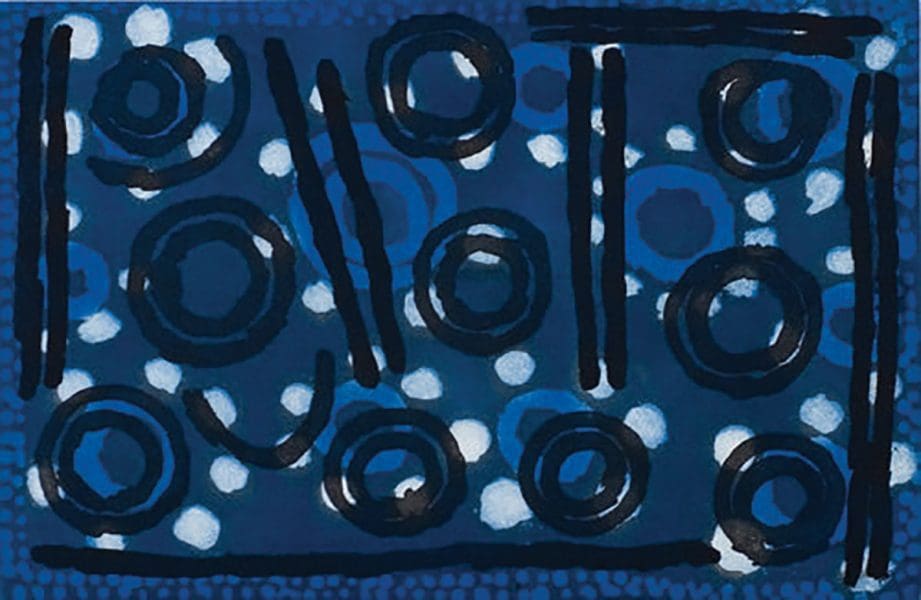 Yilpinji – Love Magic
Abie Jangala, Susie Napangarti Bootja Bootja, Judy Napangardi Watson, Lily Nungarrayi Hargraves, Paddy Japaljarri Sims, Uni Nampijinpa Martin, Elizabeth Nungarrayi Nyumi, Paddy Japaljarri Stewart, Samson Japaljarri Martin, Rosie Napurrurla Tasman.
These beautiful prints are a selection made from the renowned and globally exhibited 'Yilpinji Collection' and explore the visual tradition relating to Yilpinji, the love arts, and ceremonies practiced by the Walpiri and Kukatja people of the Central and Western Deserts of Australia. The original paintings were a response to a commission for works by senior artists on the theme of Love Art and accompanied by an interpretive descriptive. The unique stories of the love arts and the legends and landscapes pertaining to them are beautifully recounted by Dr Christine Nicholls covering areas of kinship, courtship, unlawful relationships, decoration, song art, poetry, song, and narrative.
1 Sep