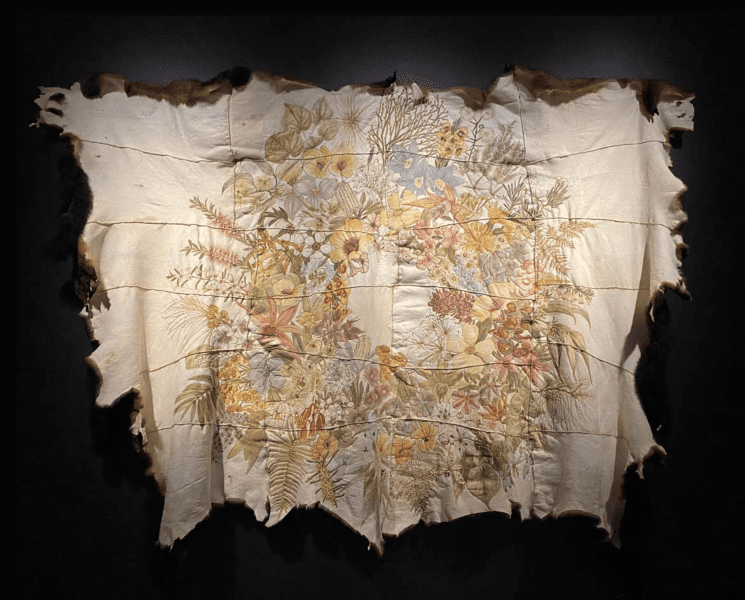 Wreath for Oodgeroo
Dr Carol McGregor is an artist of Australian Indigenous/Scottish descent based in Brisbane. Her family originates from the Geelong region and she continues to investigate her connection with Wadawarrung Traditional Owners.
The focus in her practice is to contribute to the 'untelling' of Australian Indigenous community histories and heritage – 'untelling' is her way of describing the personal and political acts needed to undo colonial structures and thinking.
McGregor's recent art practice involves the revival of the traditional possum skin cloak as an art form. Wreath for Oodgeroo 2020, is an extraordinary possum skin cloak depicting native plants found on Minjerriba (Stradbroke Island, Queensland) to honour the leadership and insight of black-rights activist, poet, artist, environmentalist and educator Oodgeroo Noonuccal (Kath Walker).
McGregor is a guest of the Ballarat Heritage Festival and will be giving workshops as part of the Festival program.
4 May - 24 Jul