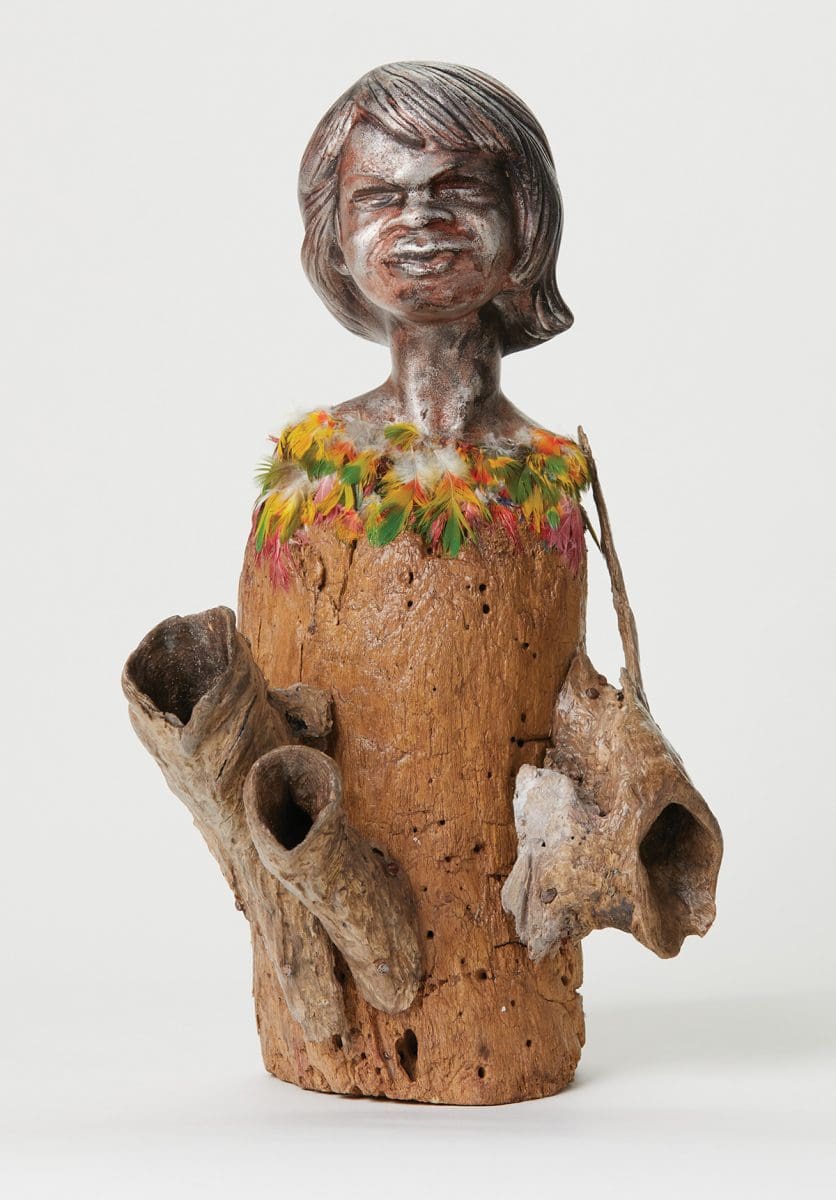 Wonder Cupboards
Karla Dickens is a Wiradjuri artist that creates artworks made of found objects. Her artworks tell stories that are important to her, and also to society.
Karla uses collage to create her artworks, a technique of bringing together items that were intended for a different purpose to create a new idea.
Using items such as boomerangs, teeth, and a bird cage, as well as wooden carvings that depict stereotypes of Aboriginal people, the works are a way for the artist to reflect on her experience as an Aboriginal person, a mother and an activist. Within this series there are moments of humour, and moments of sadness.
All the works are new and have been made specially for our Wonder Cupboards. Behind each door is an invitation to reflect on important ideas, using playful techniques and images.
28 Jan - 31 Jul