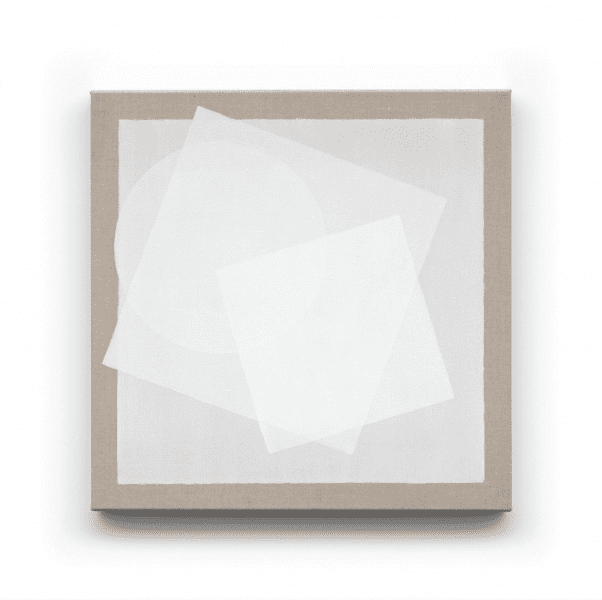 White Nuances
Galerie pompom is currently open with social distancing and hygiene measures in place. The exhibition White Nuances is also available to view online in full here.
The paintings in White Nuances explore the subtleties of white and the responsiveness of white paint when layered on linen with a geometric aesthetic.
Wassily Kandinsky claimed that only with the development of abstraction could white be asserted on its own terms. In his book of theory Concerning the Spiritual in Art he states, 'White…has the harmony of silence…It is not dead silence, but one pregnant with possibilities.' And it is the restraint of painting only with white that offers a plethora of possibilities, with the focus on exposing the essence of form and illusionistic space. The white-on-white process results in forms closer to light grey than white. A white shape appears whiter than the one that precedes it, and this repetitive process of experimenting with nuances of white goes on and on.
11 Nov - 6 Dec