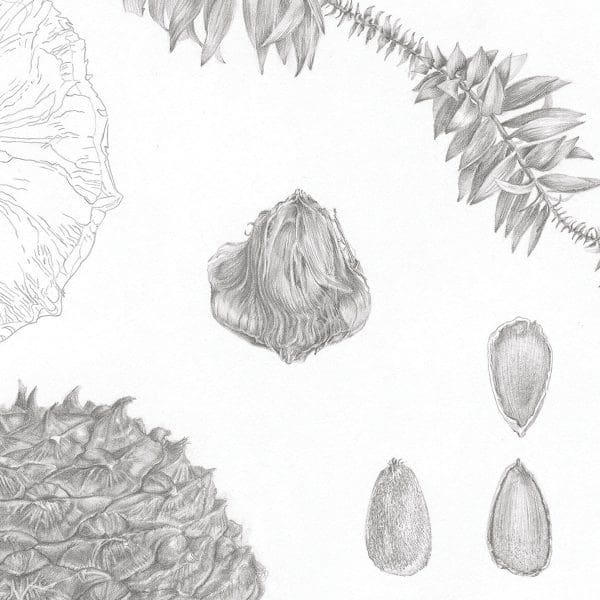 We Came for the Trees 
We Came for the Trees is a site-specific record of native flora and fauna species observed on the eastern Darling Downs escarpment by local artist Naomi Hatt. Working mainly with charcoal and graphite, her illustrative works present a personal reflection of physical, cultural, and historical connections to place.
Inspired by the open eucalypt woodland surrounding her studio, Hatt depicts birds, animals and plant species through drawing studies and printmaking works. Her subjects have been carefully selected by way of personal encounters, an aesthetic observation, or a developed understanding of their role in the location. The works are reminiscent of scientific studies and reflect the artist's interest in natural history and her concerns for the environment.
"Walking helps me notice, solitude lets me listen and drawing makes me see." Naomi Hatt.
1 May - 30 May