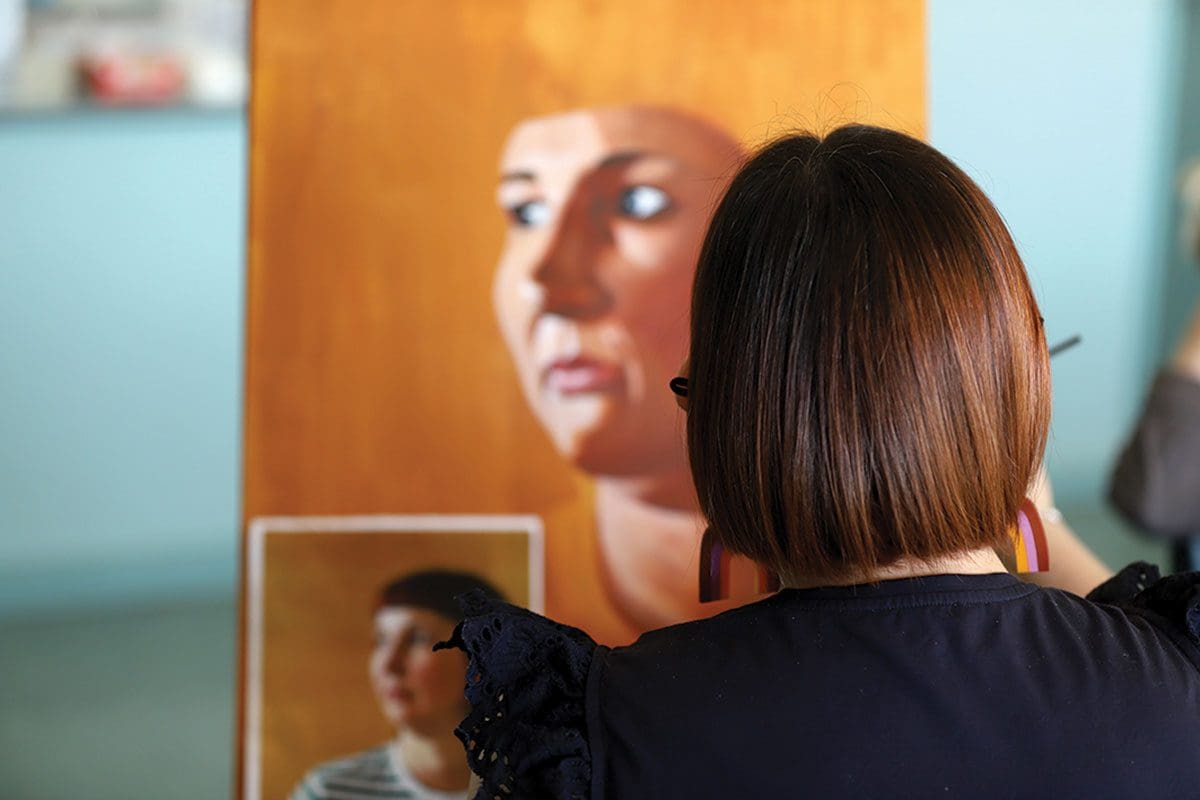 The Portrait Project
April Hague, Jane van Eeten, Angela Hann, Jennie Matthews, Anne Miles, Sally O'Connor, Julia Reader, Bianca Richardson, Christy Wallace and Stephanie Yoannidis.
Over a six-month period, ten artists based in Mount Gambier have collaborated to deliver a multi-modal public art project. Seeking to bring people together after the isolation of COVID lockdowns, the project centered on collaboration and sharing knowledge alongside structured day-long workshops led by April Hague and Jane van Eeten.
4 Jun - 24 Jul