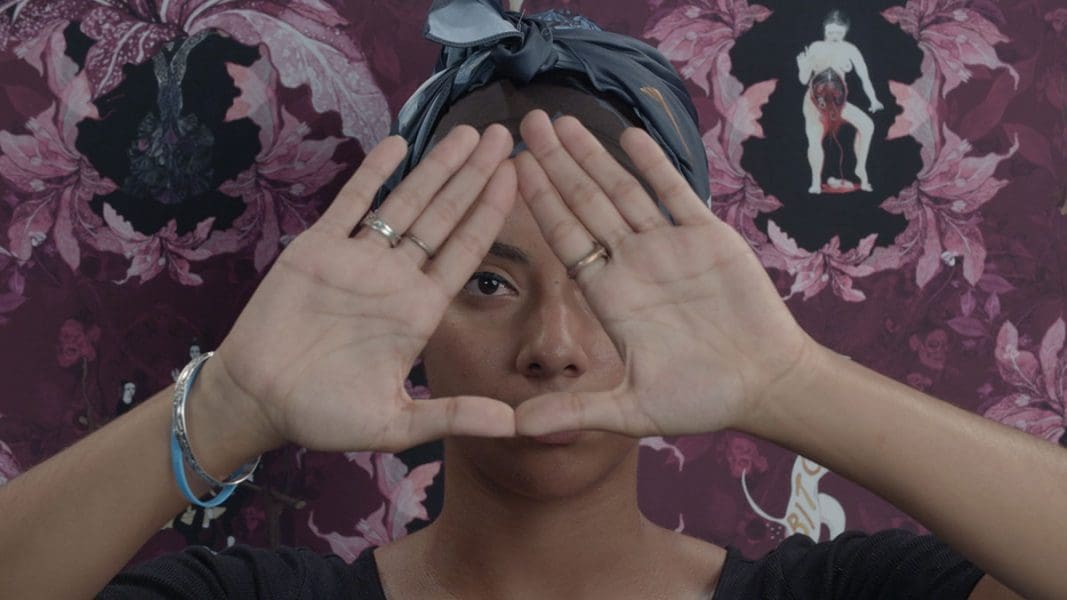 Zanny Begg and Elise McLeod
The City of Ladies
The City of Ladies features as part of the Art Museum's continuing focus on ideas of 'union' throughout 2020 and 2021. It features young French-speaking actors who are self-described feminists and activists. They interrogate their own places within a political system built on gender and racially based class divisions, against the backdrop of Paris—a city known for its political uprisings. The work is also rooted in events occurring around the time it was made, including Nuit debout—the "rise up at night" protest movement, which is likened to Occupy, that began in Paris's Place de République in 2016.
Despite its links with contemporaneous events, the film does not allow for straightforward readings and associations. Indeed, it uses an algorithm to create 300,000 possible ways in which it can be viewed. This non-linear approach allows for multiple, non-essentialist readings of 'women' and of 'the female'.
Audiences enter the work's film component through an area decorated with wallpaper inspired by medieval drawings, including those of witches, and with particular reference to drawings in de Pizan's The City of Ladies manuscript.
13 Feb - 19 Jun