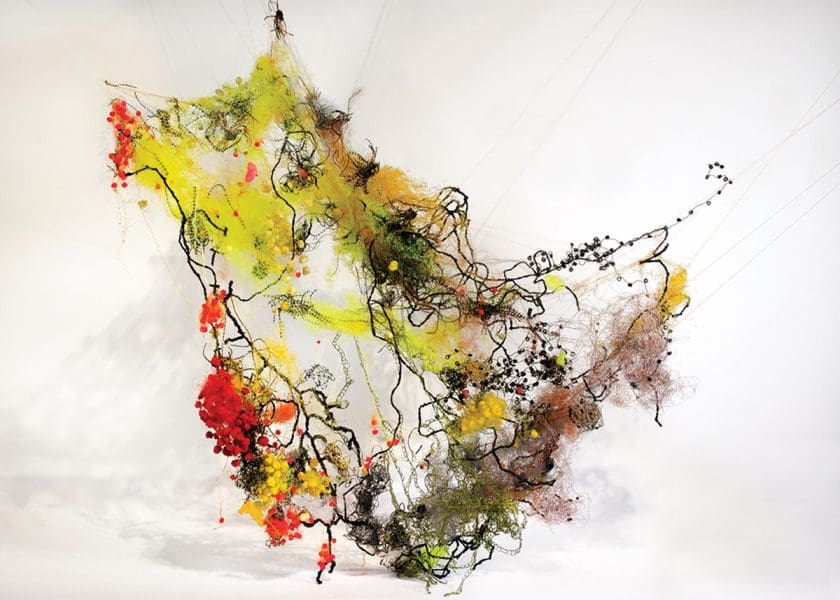 Tension[s] 2020 Tamworth Textile Triennial
Curator: Vic McEwan
The 4th Textile Triennial Exhibition, Tension[s] 2020 is going on National Tour.
The 4th Tamworth Textile Triennial, Tension[s] 2020 national tour, launched at the Tamworth Regional Gallery on the 1st of August 2020.
The Tamworth Textile Triennial, held every three years, showcases the best of textile art from across the country attracting artist participation from all states in Australia.
Tension[s] 2020: Tamworth Textile Triennial has been curated by Vic McEwan creating an important record of the changing nature and progress of textile practice from a national perspective.
Tension[s] 2020 acknowledges that the world has long been a place under various tension[s], both harmonious and dissonant. In order to bear witness to, contribute to and respond to these tensions, the triennial will focus on the future of people and place through textile as a material and human experience as materiality.
Artists from all across Australia will be represented in the Triennial, as we celebrate the work of textiles artists around the country and acknowledge the important role that our regional gallery plays not just locally, but across the country.
The national tour will visit Tamworth, Mosman, Wagga Wagga, Ararat, Mornington, Wangaratta, Canberra, Bowen Hills, Mackay, Murwillumbah, and Taree throughout 2020, 2021 and 2022. It will also be provided as an online exhibition to allow anyone anywhere to access the exhibition.
1 Aug - 23 Oct