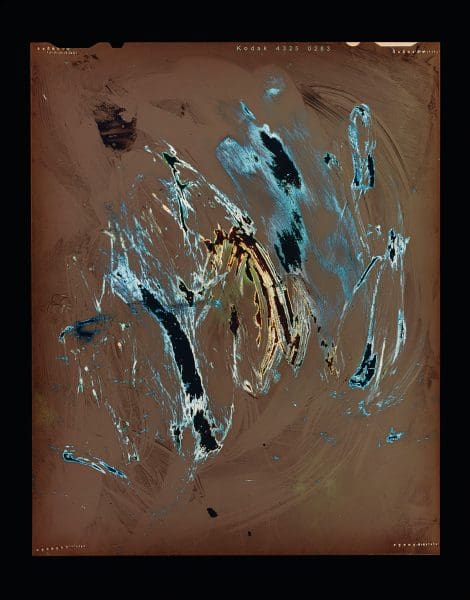 Tachisme
Tachisme is Justine Varga's first exhibition at Tolarno Galleries. The winner of the Dobell Drawing Prize (2019) and Olive Cotton Award for Photographic Portraiture (2017), Varga's new works rupture any clear distinction between photography and painting.
The negatives from which these photographs derive were smeared and stained with pigment during their long exposures. Justine Varga has always seen her photography as a drawing with light, or more literally as a light-sensitive substrate on which she makes marks or allows the world to leave its own marks.
These photographs make visible an art practice that is at once physical and chemical, autobiographical and contingent, painterly and photographic. Tachisme is a critical rumination on inscription, meaning and knowledge.
An exhibition of PHOTO 2021
International Festival of Photography
18 February – 7 March 2021
13 Feb - 6 Mar