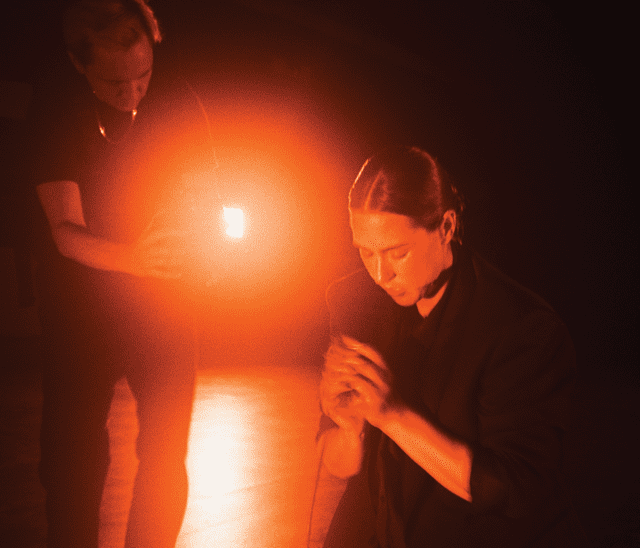 Suspended Moment
Suspended Moment brings together new works by artists Frances Barrett, Sally Rees and Giselle Stanborough – the three recipients of Suspended Moment: The Katthy Cavaliere Fellowship. Established in the name of Italian-born, Australian artist Katthy Cavaliere (1972–2012), the fellowship was a one-off opportunity that provided support to Australian women artists working at the nexus of performance and installation.
Curated by Daniel Mudie Cunningham, Suspended Moment contextualises key works by Cavaliere alongside the fellowship artists who benefited from her enduring legacy.
A Carriageworks and Museums & Galleries of NSW touring exhibition, curated by Daniel Mudie Cunningham, developed in partnership with the Australian Centre for Contemporary Art, Melbourne and the Museum of Old and New Art (Mona), Hobart.
This project has been assisted by the Australian Government through the Australia Council for the Arts, its arts funding and advisory body. This project is assisted by the Australian Government's Visions of Australia program.
1 December—6 January