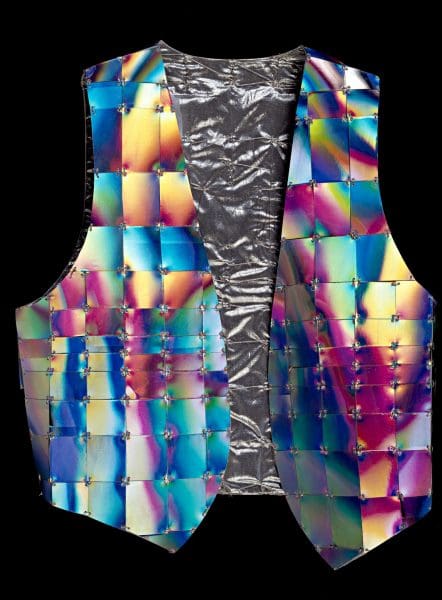 Spectrum: An Exploration of Colour
Colour is central to humankind's being. It functions at a subliminal level to define the way we perceive the world and the way we feel. Colour is innate to artistic practice and its power to communicate can evoke visceral responses. Artists have experimented with colour since the first pigments were extracted out of the earth. The manufacturing of colours and their natural or synthetic makeup, be it artist's pigments, ceramic glazes or textile dyes, has evolved over time but the fundamental emotive power of colour remains. It resonates with our senses, visually, intellectually and emotionally.
Spectrum is an exploration of colour through the NGV Collection, taking the magnificent sparkling cut-glass ceiling of the Great Hall as the inspiration for the colour palette. The exhibition is drawn from across the Collection, from antiquity to the present, and presents a broad selection of works across a range of media. The exhibition investigates the history and artistic use of twelve different colours. Each of the exhibition's showcases explores a single colour, the selection of works chosen to illustrate the history of the colour, from its exotic origins and trade, to its manufacture and symbolism across time and culture. Three breakout cases look at artist's paints and the raw pigments used to produce them. One case focusses on oil paint in the NGV's jewel-like fifteenth-century Flemish Virgin and Child, one explores the watercolour medium used in eighteenth-century Indian miniatures and the third case investigates pastels through an exquisite selection of eighteenth-century works. Displayed alongside the works will be samples of pigments used to create the colours, including lapis lazuli, vermilion and Indian Yellow – an intensely-coloured pigment extracted from the urine of cows fed on mango leaves.
The exhibition design has been conceived by Melbourne-based designer Danielle Brustman.
19 Dec - 30 Jan