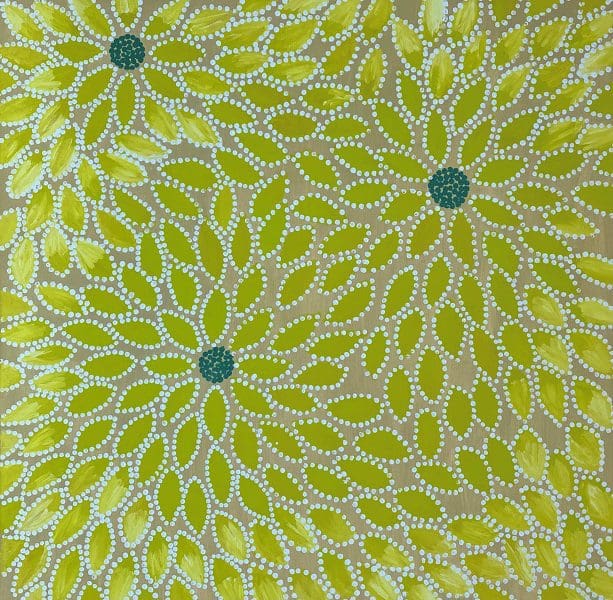 Songlines of a Karmilaroi Woman
Local artist Shirley Morgan, Kamilaroi elder and current artist in residence shares the path her life has woven through paint, colour and story.
Morgan presents new works that reflect her deep connection with her great grandfather and her ancestral lands.
Her great grandfather was a bush medicine man who was held in high regard throughout the community for his powers of healing and was referred to by the people in town as "Doctor".
Songlines of a Kamilaroi Woman seeks to reveal a great granddaughter's contemplation of family, medicine, healing and culture.
27 Mar - 1 May