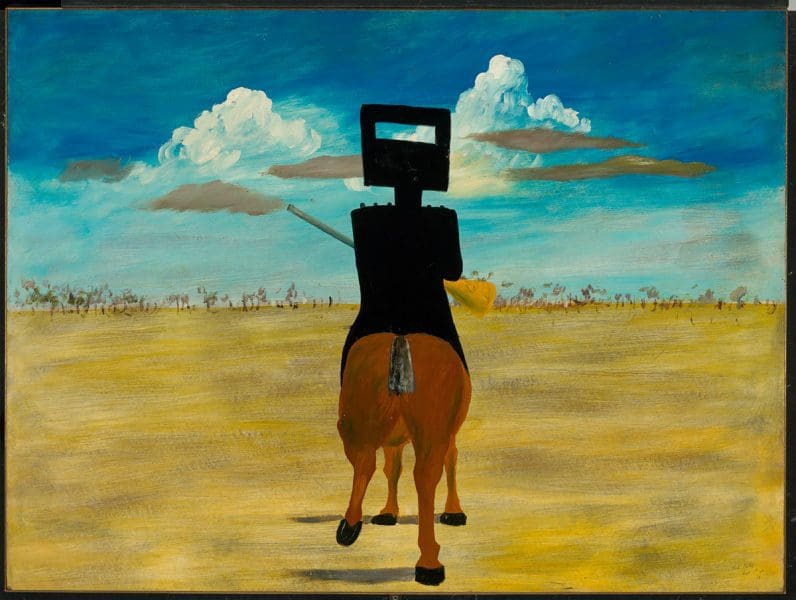 Sidney Nolan's Ned Kelly series
TMAG is proud to present a travelling exhibition featuring some of Australia's best-known and most beloved artworks, Sidney Nolan's Ned Kelly series from the National Gallery of Australia.
Sidney Nolan's 1946–47 paintings on the theme of the 19th-century bushranger Ned Kelly are one of the greatest series of Australian paintings of the 20th century. Nolan's starkly simplified depiction of Kelly in his homemade armour has become an iconic Australian image. In 1977, Sunday Reed donated 25 of the 27 paintings in Nolan's first exhibited Kelly series to the National Gallery of Australia. The series was first painted while Nolan was living with Sunday and her husband John Reed at their homestead, Heide, in Heidelberg, Victoria.
This exhibition is supported by the National Collecting Institutions Touring and Outreach Program and Visions of Australia, both Australian Government programs aiming to improve access to the national collections for all Australians.
29 Oct - 20 Feb