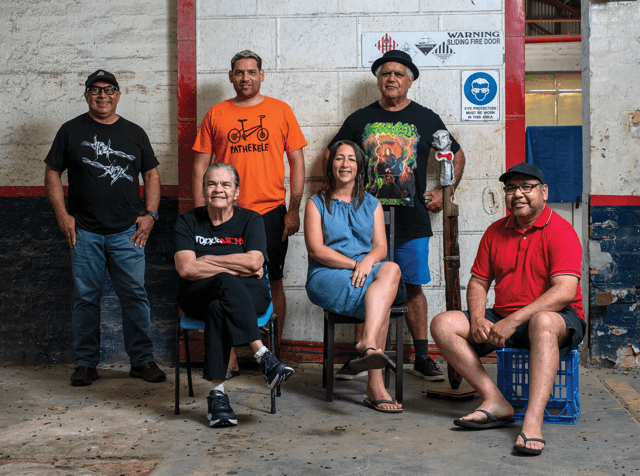 proppaNOW: Occurrent Affair
Established in 2003, proppaNOW is one of Australia's leading cultural collectives – members Vernon Ah Kee, Tony Albert, Richard Bell, Megan Cope, Jennifer Herd, Gordon Hookey and Laurie Nilsen explore the politics of Aboriginal art and culture, re-thinking what it means to be a 'contemporary Aboriginal artist'.
An exhibition from The University of Queensland Art Museum touring with Museums & Galleries of NSW. This project has been assisted by the Australian Government through the Australia Council for the Arts, its arts funding and advisory body. This project is assisted by the Australian Government's Visions of Australia program.
18 November—11 February