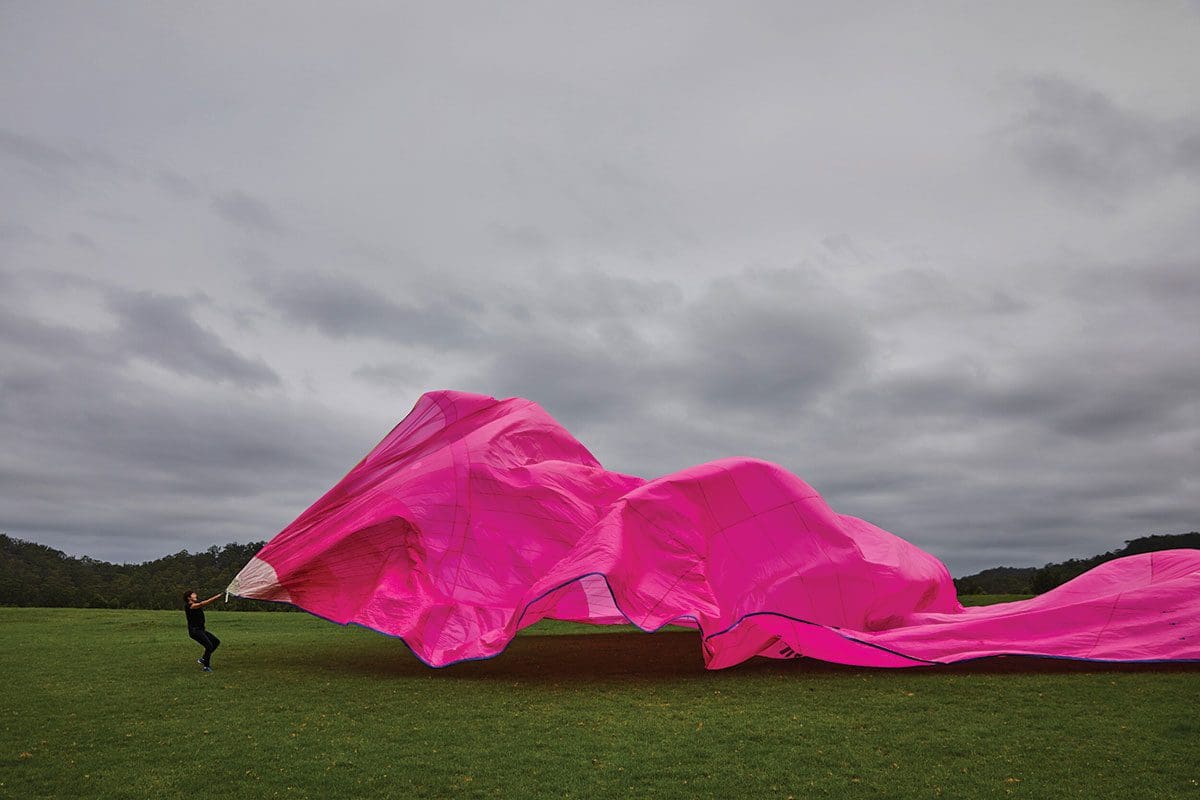 Pliable Planes: Expanded Textiles and Fibre Practices
Akira Akira, Sarah Contos, Lucia Dohrmann, Mikala Dwyer, Janet Fieldhouse, Teelah George, Paul Knight, Anne-Marie May, John Nixon, Kate Scardifield, Jacqueline Stojanović, and Katie West.
A major exhibition drawing together twelve practitioners who reimagine practices in textiles and fibre art. Through expanded painting, assemblage, performative gesture, sound, and installation, Pliable Planes presents contemporary Australian textiles and fibre art in expansive and plural forms, altering perceptions of materials, form and function.
29 Apr - 17 Jul