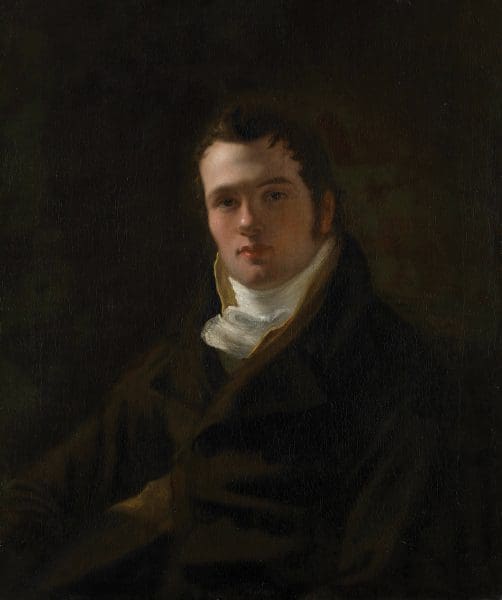 Paradise Lost: Thomas Griffiths Wainewright
Romanticism, lust, murder, forgery and incarceration collide in the life of the London critic and renowned convict artist Thomas Griffiths Wainewright (1794–1847). Paradise Lost: Thomas Griffiths Wainewright is a richly layered exhibition that combines the luscious world of European Romanticism, Tasmania's oppressive convict history, and Wainewright's intriguing paintings, portraits and narrative sketches.
It is the first major exhibition dedicated to Wainewright as an artist. This is regardless of the long-term acknowledgement that he was one of the most accomplished of the colonial Australian artists, the numerous biographical accounts that have been written about him, and his infamy as a poisoner. Ten of his portraits are in the TMAG collection, and by bringing these together with other artworks by Wainewright and his circle from collections in Australia and overseas, this exhibition presents a new perspective on this passionate, talented and enigmatic artist.
Presented by Dark Mofo and TMAG.
11 Jun - 30 Sep