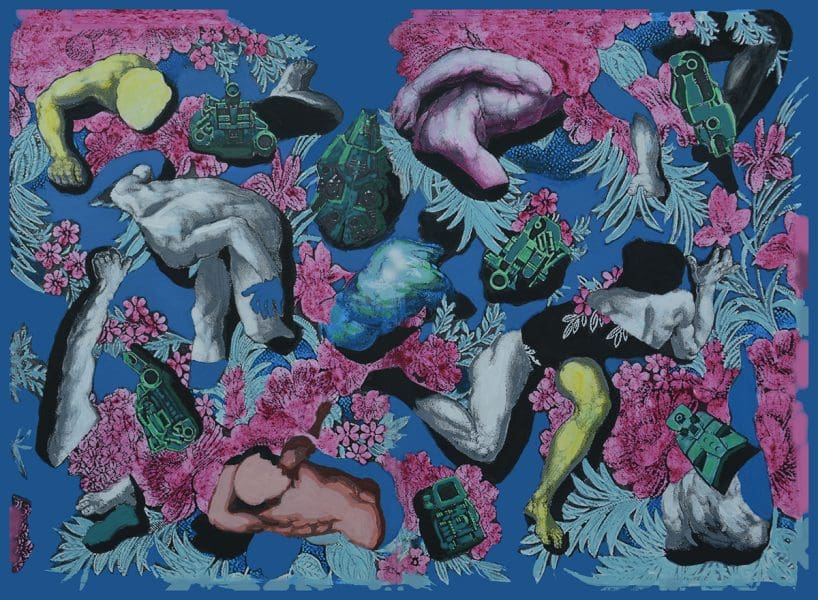 Pandemic Bodies
Reflect upon the peculiar state of our existence in the pandemic ravaged world: a microscopic and invisible virus has wreaked havoc and revealed the fragility of humans regardless of our technological and economic advancements.
Overwhelmed by the hostile environment, our once arrogant bodies are depersonalised, suspended, fragmented, perplexed, and isolated. Mixed with different races, colours and genders, the new bodily world is an imaginative vision of the post-pandemic psyche. Covid-19 is a wakeup call for us to rethink our relationship with technology and the environment to create new control, purpose, and identities for future generations to survive.
Pandemic Bodies is part of Lunar North Confluence; exhibitions celebrating Lunar New Year on the North Shore.
Pandemic Bodies is proudly supported by 2020 Covid-19 Response Funding from: Create NSW Australia Council of the Arts and National Association of Visual Arts.
1 Mar - 16 Apr