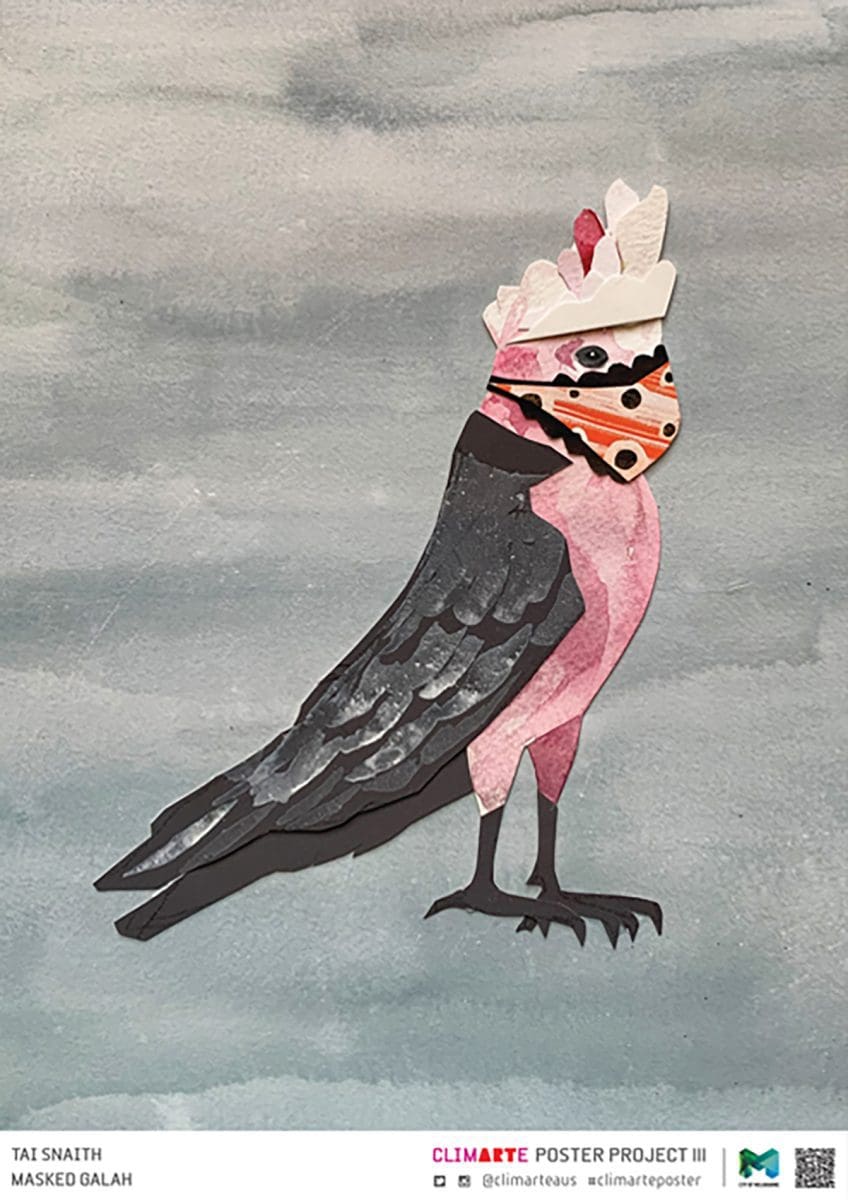 P.P.P.P. – Poster Projects Past and Present
Eugenia Lim, Sam Wallman, Amy Spiers, Clare McCracken, Julia Ciccarone, Jen Rae, Peter Waples-Crow, Kelly Doley, Salote Tawale, Dean Cross, Angela Brennan, Chris Bond, Jon Campbell, Kate Daw, Katherine Hattam, Siri Hayes, Martin King, Gabrielle de Vietri & Will Foster, Thornton Walker, Miles Howard-Wilks, Olga  Dziemidowicz, Autumn Tansy, Gustavo Morales, Tai Snaith, Judy Kuo, Laura Wills, Donna Davis, Simon Welsh and Studio 29B.
The CLIMARTE Poster Projects have visited Melbourne's streets since 2016 provoking public dialogue and accelerating a response to climate change. With strength, optimism and urgency, these projects aim to push the conceptual possibilities of the poster, finding new ways for contemporary artists to critically engage the public on the climate crisis.
21 Apr - 18 Jun