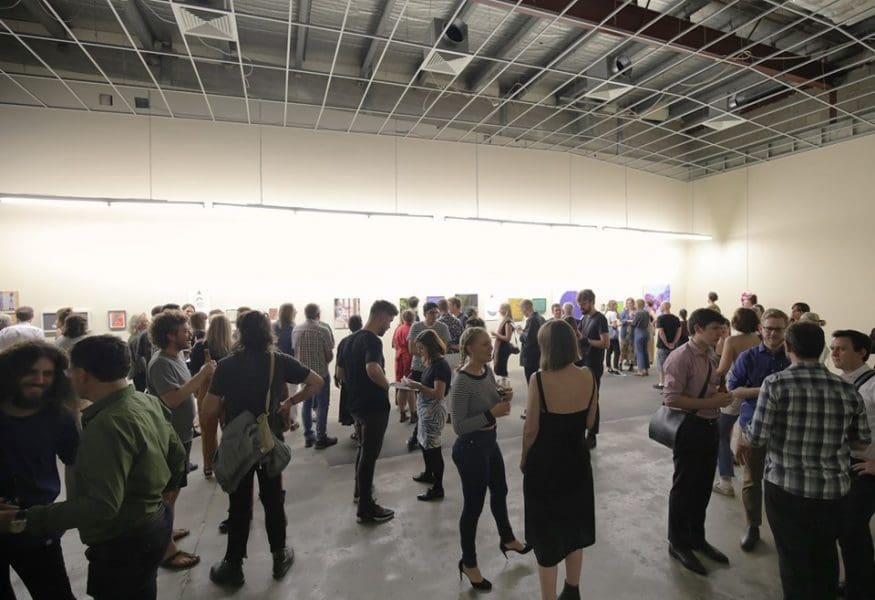 Outer Space Fundraising Auction
1 November 2019
6-7pm Preview
7-9pm Auction
Established and early career artists have generously donated their work to be sold to the highest bidder on the night, including:
Alice Lang, Anastasia Booth, Anita Holtsclaw, Anna McMahon, Annie O'Rourke, Benjamin Crowley, Bridie Gilman, Caitlin Franzmann, Caity Reynolds, Chantal Fraser, Charlie Donaldson, Charlie Hillhouse, Christian Flynn, Christopher Handran, Christy Gast, Cosima Scales, Crisia Constantine, Daniel McKewen, David M Thomas, Emma Lindsay, Eric Bridgeman, Hannah Gartside, Hailey Atkins, Holly Anderson, Jenna Lee, Jordan Azcune, Julie Fragar, Justene Williams, Kate McKay, Llewellyn Millhouse, Loki Groves, Lucy Quinn, Man Cheung, Mandy Quadrio, Mitch Donaldson, Monica Rohan, Natalya Hughes, Natasha Nerain, Nicola Scott, Rachael Haynes, Richard Bell, Robert Andrew, Ross Manning, Sam Cranstoun, Sancintya Simpson, Sandra Selig, Savannah Jarvis, Sean Rafferty, Serge Ahwong, Spencer Harvie, Susan Hawkins, Tim Woodward, and Tony Albert.
For this fundraiser 40% of funds raised will go back to the contributing artists with the remaining 60% wholly covering artist fees.
Outer Space remains strongly committed to paying artists to exhibit at our venue. We have been fortunate to cover the 2019 artist fees with a Queensland Arts Showcase Program grant secured through Arts Queensland. As we move into 2020, we want to ensure we can continue to pay artists for their valuable work. Into this new year, our rent continues to be generously covered by Brisbane City Council.
In March 2018, with the assistance and generosity of Brisbane's art community, Outer Space's first auction raised enough funds to fit out our new galleries and cover the start-up costs of our exhibition and residency programs. We hope to continue this success to support the artists and artworkers who lead our programs.
Guest auctioneer Sam Cranstoun will launch the auction at 7pm.
Bidders and non-bidders alike are welcome to come along to view the artwork, enjoy refreshments and tunes mixed by DJ Sweaty Baby.
Artists Caitlin Franzmann and Dhana Merritt will be mixing a special 'Mutual Making' cocktail.
You can also support Outerspace by purchasing tickets for our raffle boasting exciting prizes from Eyeline magazine, IMA, QAGOMA Store, Queensland Theatre Company, QUT Art Museum.
Beer donated by Green Beacon Brewery; DJ equipment provided by Skylark Hire.
Outer Space acknowledges the traditional custodians of Meanjin, where this project is carried out, and we pay our respects to Elders – past, present and emerging.