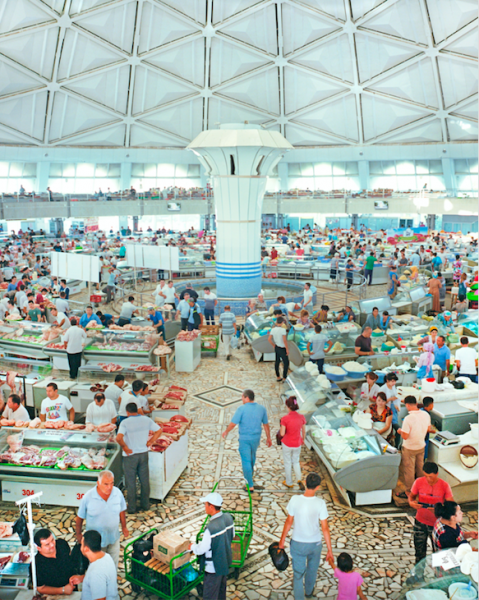 Open Borders Music + Arts Festival
Open Borders Music + Arts Fest is an all-day into the night festival that takes place every year to raise money for the Asylum Seeker Resource Centre in Footscray. The event was created by three students in 2015 during the Syrian Refugee Crisis, and since then it has grown exponentially and has become a known music and art event within the Abbotsford / Collingwood area of Melbourne. It involves local Melbourne musicians, artists and businesses coming together and donating their time to perform, artworks or resources to help fund this event and raise as much money for the ASRC as possible. Since 2015, we have raised over 30k for the ASRC, and our last event alone raised 10k. Our target for OB 2020 is to raise 14k!
Open Borders reputation has grown and this year and we have conjured up our biggest music and artwork lineup to date. This year we have both international and Australian renowned talent from Melbourne Dj's Jnett and Dj Manchild, inarguably the don of house music in Australia and King of radio funk. In addition, DJs Interstellar Fugitives, Milo Eastwood and Adriana have all performed at festivals such as Inner Vanika, Strawberry Fields and Rainbow Serpent. In addition, The Slingers, Majak Door, Christian Hendy and Hamish Cox are regular players at Open Borders, and help every year in organising the sound execution and event promotion. In addition, artists Nic Ojae, Jessica Keyhoe and Finn Astle are also resident OB artists and every year help create the art exhibition. Open Borders is not ran by a small group of people but a large community of artists, musicians, pub venue staff, ASRC head office team and friends!
This event raises money for the ASRC in four major ways; (1) 100% of all ticket entry goes to the ASRC, (2) 100% of proceeds from artwork sales go to the ASRC, (3) The Yorkshire donates $1 per drink to the ASRC, and (4) 100% of proceeds from donated 'karma kegs' is donated to the ASRC! Below I will send through a breakdown of the dates, times, music lineup, artists and sponsors.
28 March 2020, 12pm – 1am
The Yorkshire Stingo Hotel, Abbotsford, Melbourne (Outdoor beer garden)
Ticket Capacity: 500 tickets
Price: $20 entry (100% entry going into the ASRC)