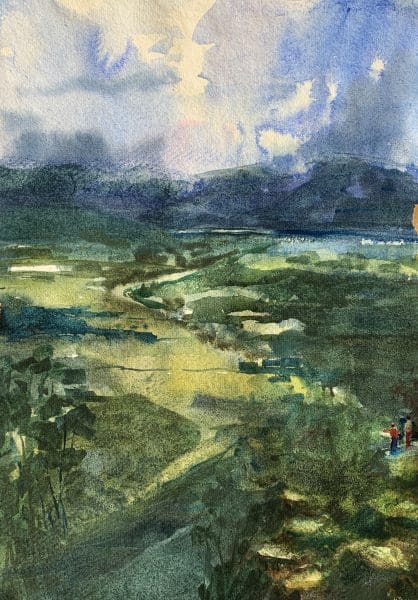 Moments of Reflection
The Granary Lane Artists are a collective of Melbourne artists including Sue Blackburn, Valerie Conboy, Penny Cowie, Rick Graham, Colin Heymann, Vicki Jans, Steve Jarrold, Alan Jenkins, Kathie Mathes, Judy Thompson, Daryl Flynnand David Webster.
They are highly-proficient in their chosen styles having trained with Clive Sinclair for many years, both in the studio and en plein air. They have held five prior successful exhibitions and after the chaos of 2020 have re-grouped for this new show, which features fine examples of figurative, impressionist and abstract works ranging across watercolour, acrylics and oils.
Opening Thursday 20 May, 6pm–8pm.
21 May - 19 Jun