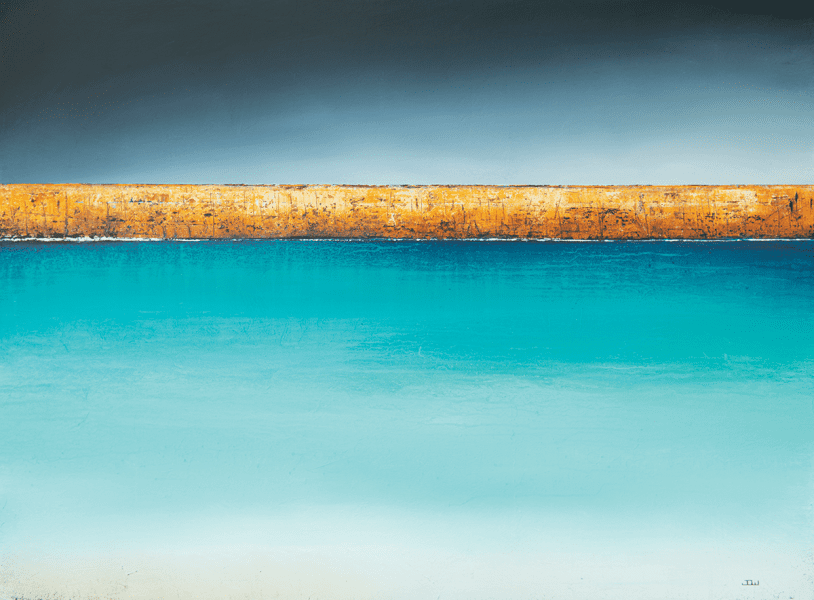 Ingrid Windram and Josh Windram.
Metamorphosis
Mother and son come together in this exhibition, Metamorphosis, that captures the true essence of each artist's creative spirit.  Ingrid Windram has forged a strong artistic career starting with her first solo exhibition in South Australia in 1982. 10 years later together with her husband and two children she moved to the Kimberley region of WA and embraced its vibrant and vastly inspirational landscape. Ingrid's paintings capture the underlying mood of a place, a feeling, an emotion.
Josh Windram was in his teens when he moved to Broome, and was involved in the family's framing gallery for many years until his life took a spiral downhill into drug addiction. When at rock bottom and ready for change, Josh opened his heart to long hours of art therapy with his mum Ingrid, who was newly qualified at the time, that put him on a transformational healing journey. Josh's paintings are textural, and often luminous, with a strong sense of home represented in each one.
27 Dec - 17 Jan