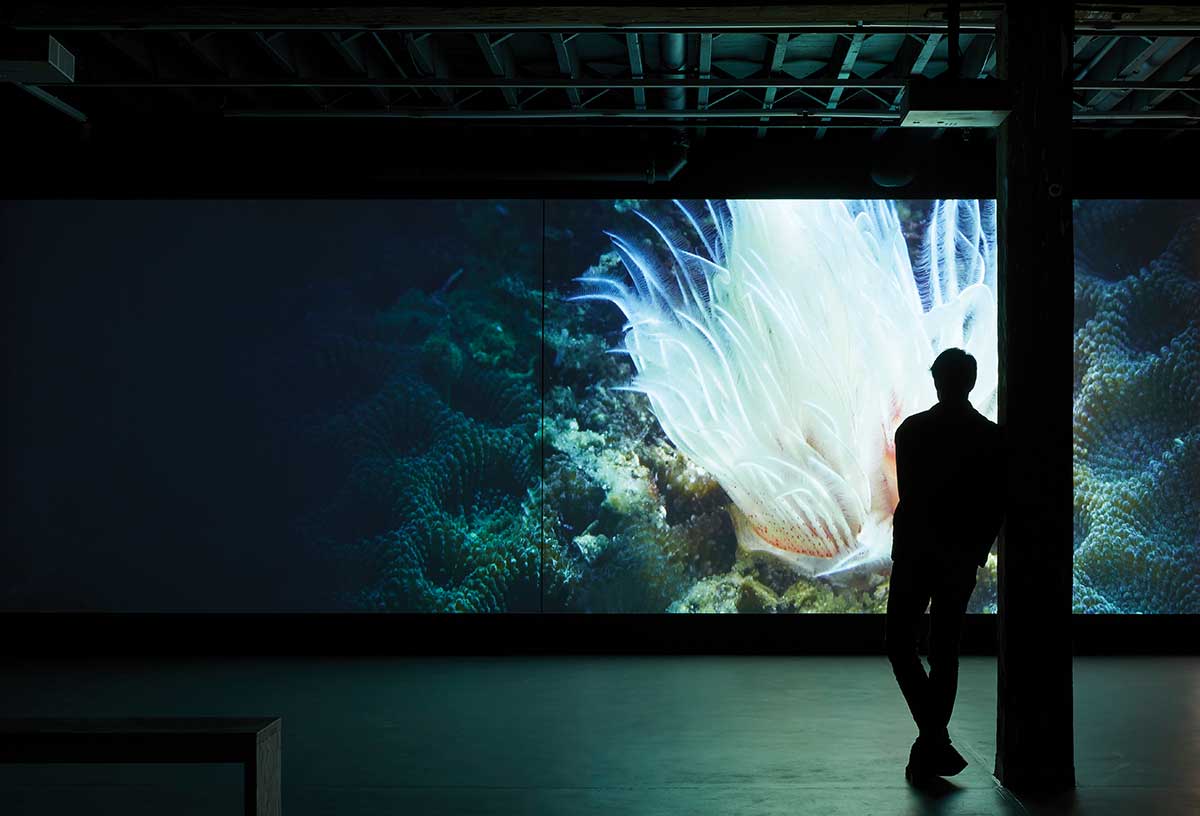 Mel O'Callaghan: Centre of the Centre
Centre of the Centre investigates breath as the central origin of life and as a vital function that connects humans at a cellular level.
The exhibition is inspired by a small mineral containing a tiny pocket of water, possibly millions of years old, which was gifted to the artist by her grandfather, renowned Australian-mineralogist, Albert Chapman. To create this body of work, O'Callaghan has engaged some of the world's leading scientists. Filming deep underwater in a submersible vehicle called an 'Alvin' with the support of the Woods Hole Oceanographic Institution, the team observed microscopic 'extremophiles' – organisms that thrive in extreme environmental conditions. The footage captures these organisms moving in and out of gases from simultaneously freezing ocean temperatures and superheated hydrothermal vents.
O'Callaghan has translated these investigations into an immersive exhibition experience that features a large-scale video work, accompanied by glass forms that entwine a choreography of performance, breathing and sculpture. Curated by Alexie Glass-Kantor and Michelle Newton, Artspace. Toured by Museums & Galleries NSW.
20 Nov - 6 Feb