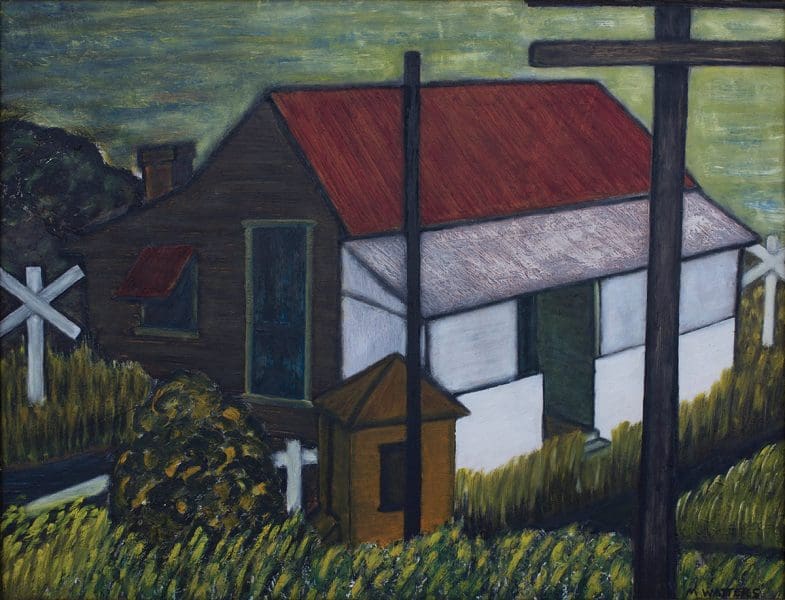 Max Watters: Art Is
A self-taught artist, Max began painting in the late 1950s; encouraged in his art by his older brother Frank, one of Australia's most influential gallerists for over 50 years as director of Watters Gallery Sydney. Max established his subject matter early—the rural landscapes of the Upper Hunter Region—and focused on this setting for most of his career.
Max was known not only for his artistic talent, but also his generous philanthropic nature. At the same time as beginning his own painting career, Max began collecting art, amassing one of the largest collections of contemporary art in rural Australia. In 2004, Max signed over his collection to the Muswellbrook Shire Council so that residents and visitors alike could enjoy in perpetuity his vision; to provide art education for generations to come, to inspire visual awareness and curiosity, and to promote culture as a tool for tourism in the region.
Max Watters lived a life in art, with art, and through art. Max was for the people of Muswellbrook a mentor, a benefactor, and a friend. A year on from Max's passing at the age of 83, Max Watters: Art Is explores the creative, the diverse and the intimate through the lens of the Max Watters Collection together with Max's own works.
30 Aug - 17 Oct