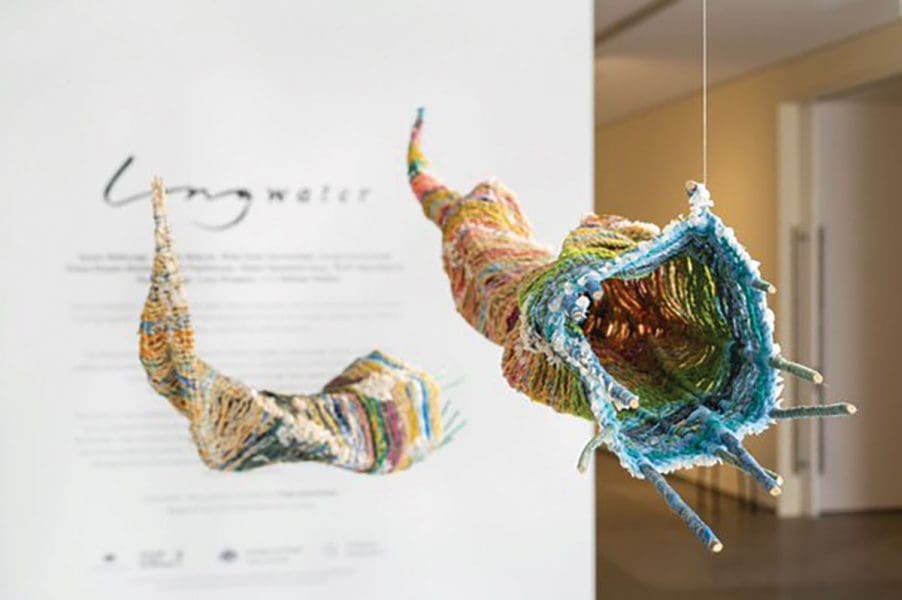 long water: fibre stories
Susan Balbunga, Elisa Jane Carmichael, Sonja Carmichael, Fiona Elisala-Mosby, Janet Fieldhouse, Ruth Nalmakarra with Helen Ganalmirriwuy and Mandy Batjula, Paula Savage, Lucy Simpson and Delissa Walker.
Curated by Freja Carmichael. A travelling exhibition organised by Institute of Modern Art (IMA), toured by Museums & Galleries Queensland.
3 Sep - 23 Oct