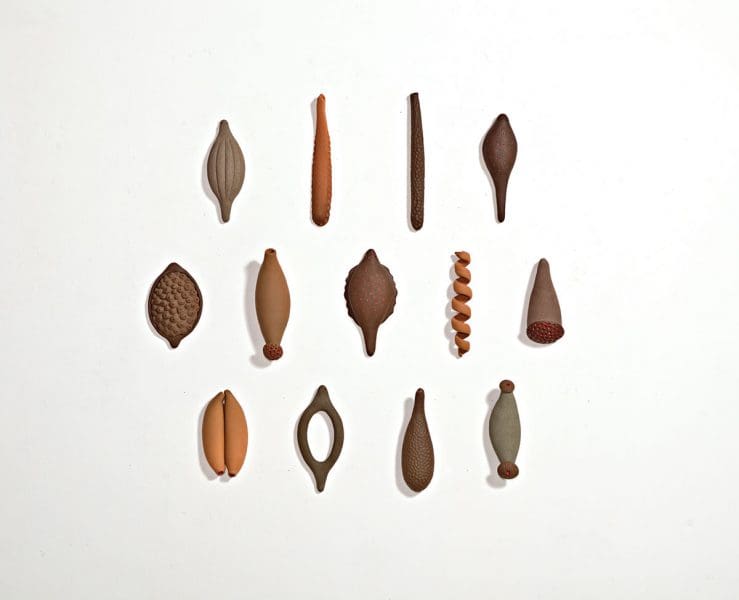 JamFactory Icon Angela Valamanesh: About Being Here
JamFactory's Icon series celebrates the achievements of South Australia's most influential artists working in craft-based media. Inspired by the symbiosis between science and poetry, Angela Valamanesh's artworks elicit intrigue and a strong sense of personal investigation as she manipulates seemingly familiar anatomical, botanical and parasitic forms in beguiling and unusual ways. Primarily known for her biomorphic ceramic sculptures, this exhibition also celebrates the artist's evocative drawings, watercolours, and mixed media works from her developing style of the late 1990s until present.
Historically, links have been made between the human form and plant species, not only structurally but also through language: the family tree, our roots or a severed limb, while early medicine made connections between plants that resembled parts of our bodies and their therapeutic effects on those body parts.
Curated by Margaret Hancock Davis, JamFactory. JamFactory ICON Angela Valamanesh: About being here is a Jam-Factory touring exhibition.
4 Sep - 7 Nov