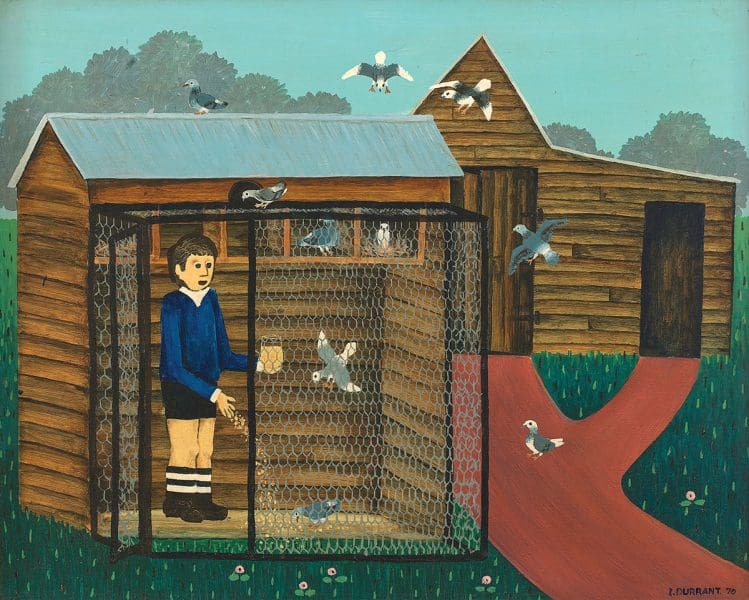 Ivan Durrant: Barrier Draw
Described as the enfant terrible of Australian art, Ivan Durrant (b. 1947) is a leading exponent of photorealist painting as well as a sculptor, filmmaker, performance artist and writer. Durrant first achieved public notoriety in 1975 when he deposited the carcass of 'Beverly the cow' in the NGV forecourt with the intention to shock those who could be horrified at the death of an animal but also happy to eat steak for dinner.
Durrant's career spans close to five decades. During this time he has produced a remarkable body of work. His most recent paintings have been dubbed 'supraphotolism', a term coined to describe a style of working that goes beyond 'super-realism' or photorealism's accurate mimicking of the photograph. Ivan Durrant: Barrier Draw traces the evolution of Durrant's extraordinarily diverse artistic career. It includes his earliest folk paintings made in response to his childhood experiences of country life; the realist paintings, short films and sculptures of the 1970s and 80s, including his popular race track and movie star series; his controversial and politically motivated performance works – through to his evocative 'soft-focus' shed, football and racing paintings of the 1990s and 2000s. In addition to existing works, Durrant has produced a new larger-than-life sculpture to astonish visitors to the exhibition.
23 Nov - 18 Apr