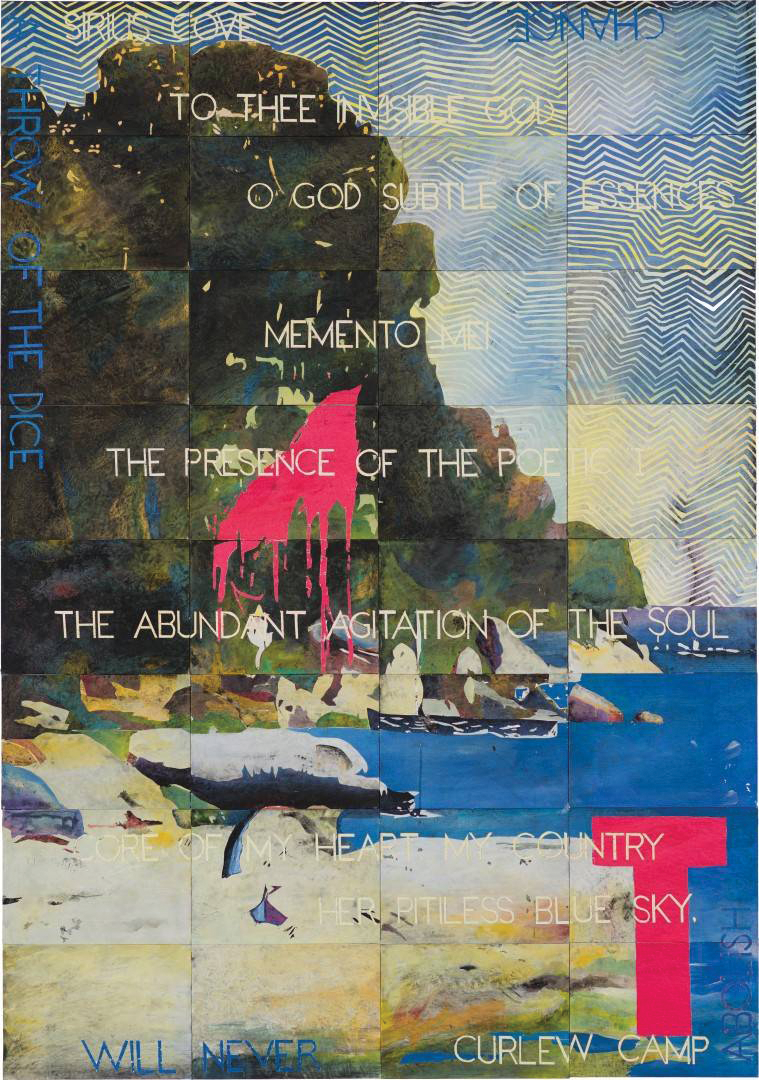 Imants Tillers: The Mosman Years
Place is central to the work of Imants Tillers. Through his work he acknowledges the artists who have gone before him, and his landscapes draw inspiration from poets, philosophers and he brings these disparate ideas together to tell stories of belonging and displacement, people and place.
Mosman has been a home to Imants Tillers and he has documented its landscape and artistic history. This survey of over forty years of Tillers' practice features Factum 1, 2021, the first artwork acquired by Mosman Art Gallery's new Acquisition Fund, and one of many that are situated in Mosman. 
11 November—4 February