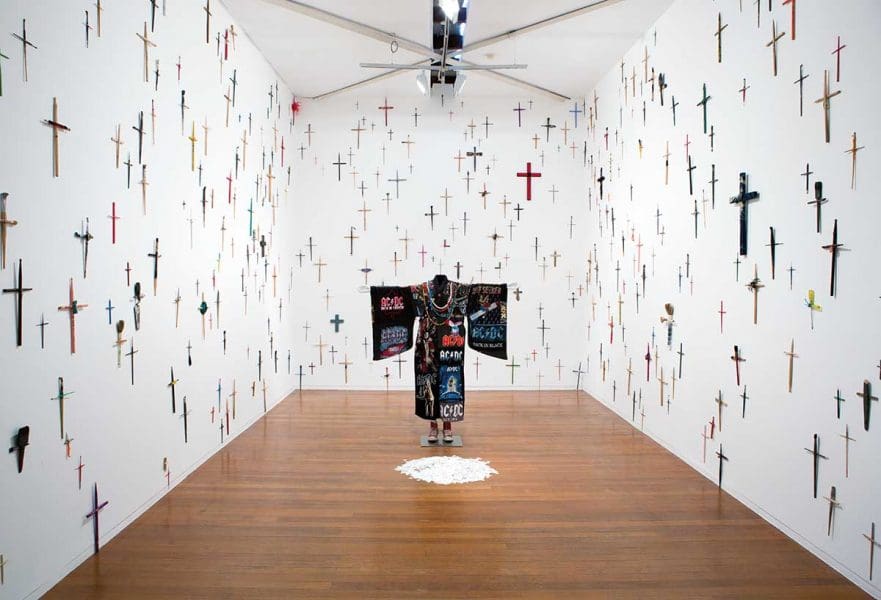 Hyper Aware: 21st Century Highlights from the Collection
Discover compelling works exploring notions of Australian history, place and identity.
Gallery 3 will premiere large-scale installations by Nell and Alex Seton, which have never before been exhibited at HOTA. Other major works include Mid Century Modern a series of 70 photographs by Tony Albert, Emily Floyd's Literary Parrot (Ver-Vert), and recently acquired Nyinyilki by Mirdidingkingathi Juwarnda Sally Gabori.
8 May - 10 Apr