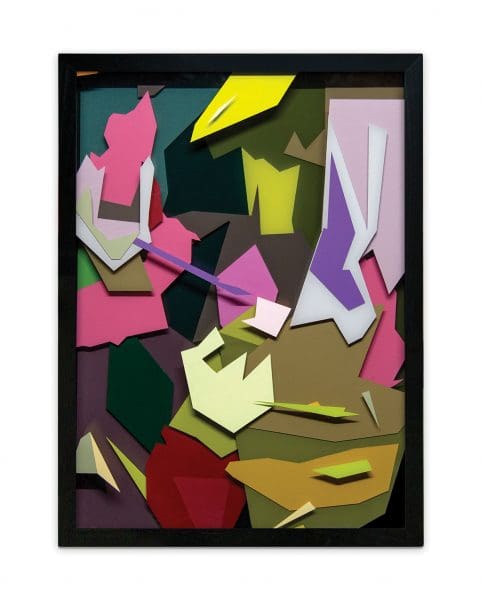 Homemade Weapons
Please note that due to COVID-19 restrictions Flinders Lane Gallery is currently closed to the public, however the exhibition Homemade Weapons is available to view online in full here.
Zac Koukoravas' latest works recontextualise the relationship between nature and us. Replacing the familiar with the sublime, Koukoravas places elements of nature into a militant context. Are we at war with that which we adore?
These fragmented still-life paintings, layered on Perspex, reference the botanical through a subversive lens. Playing with camouflage and colour these explorations into the organic form juxtapose the enchanting with the malevolent keeping our current global climate crisis in the epicentre of their visual narrative.
The process for developing this series involved taking still-life photos and drawings of flowers and foliage then geometrically abstracting them into urban camouflage patches. The images provided a base for all the work and were a response to the emotional effects of being in a natural environment. Through various processes, the images are shattered, fragmented and reconstructed into arrangements of geometric forms that spill over as well as strike a pose of flux, transition and states of suspended space. The resulting works are large multicoloured, hardline, abstracted paintings that reference the outdoor spaces the artist had access to during 2020. The series features 12 small works with up to six layers of depth and four larger and bolder pieces with opaque painted forms and light dustings of airbrush.
21 Sep - 16 Oct