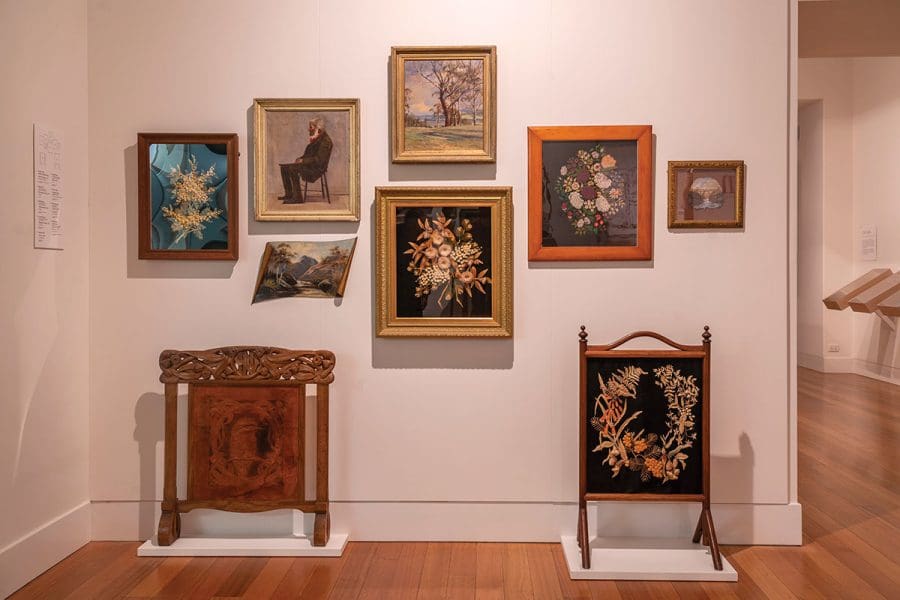 Herself
Women have been consistently underrepresented in collections and exhibitions since museums and art galleries were established in the nineteenth century. Global collective movements championing female equality, such as the #knowmyname movement, have played a defining role throughout 2020.
Herself is a sweeping exhibition showcasing works by female-identifying artists in the QVMAG collections. This exhibition not only celebrates the range and richness of art by women in QVMAG's collection, it participates in a global conversation about the diversity of artists represented in museums more broadly. Works date from 1820 through to 2020 and include textiles, photography, painting, video, ceramic, jewellery, furniture with everything in between.
Showcasing familiar favourites such as Bea Maddock, Margaret Stones and Lola Greeno alongside hidden gems by Dorothy Stoner, Valma Tiffin and Theresa Walker and recent acquisitions by Pat Brassington, Julia Davis and Julie Gough.
5 Dec - 13 Feb