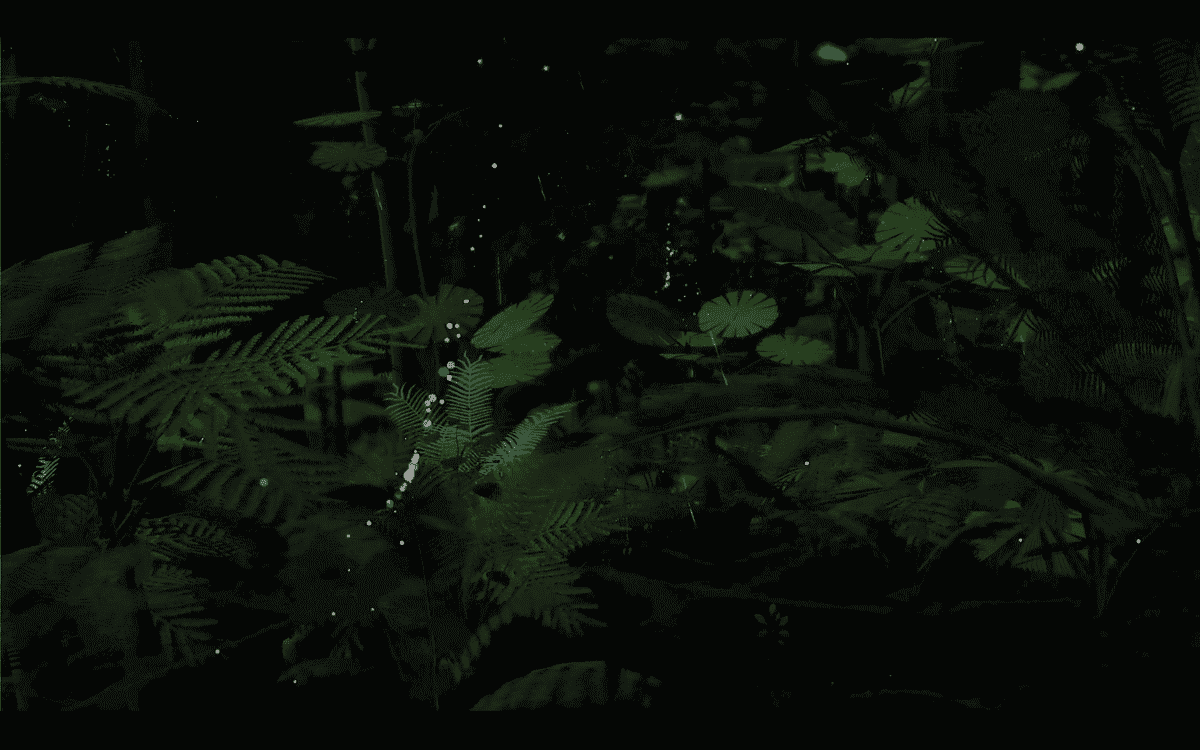 Gondwana VR: the exhibition
The South Australian Museum invites you to immerse yourself in the world's oldest tropical rainforest with Gondwana, a multisensory installation contracting 100 years of climate data into a single day. Like the rainforest itself, Gondwana is a system of possibilities powered by climate data. Weather, seasons and biodiversity shift as visitors navigate a vast map of ancient trees, rugged mountains and idyllic beaches populated by rare animals and birdlife. But a broader narrative stirs below: the rainforest is deteriorating. The only salve to its decline is people – the more time an audience spends in Gondwana, the more resilient the forest becomes.
Gondwana can be experienced through virtual reality (VR) headsets that allow direct interaction with the forest or by exploring the constantly-evolving exhibition. Each cycle is unrepeatable and speculative, showing different possible futures for the forest through artistic renderings generated by climate projections up to the year 2090.
Created by Ben Joseph Andrews and Emma Roberts, Gondwana has been seen around the world with screenings at SXSW, Sundance Film Festival and CPH:DOX in Copenhagen, and won Best Interactive/Immersive at the Australian Director's Guild Awards in 2022.
2 December—7 March