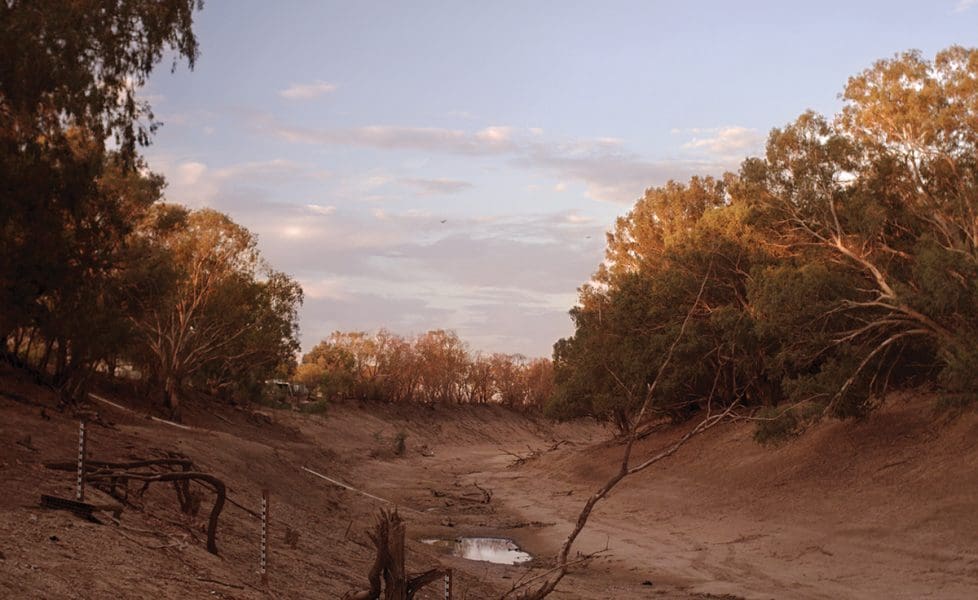 Gabriella Hirst: Darling Darling
A two-screen video work that juxtaposes the meticulous care taken to restore WC Piguenit's 19th Century Romantic painting of the Barka-Darling River, The flood in the Darling 1890 (1895), with footage of the present-day ecological plight of the river system. In recent years drought and excess upstream diversion of water has caused severe water scarcity and a series of mass fish kills along the basin. Darling Darling's carefully composed shots of the river in crisis reference revered colonial-era artists like Eugene von Guérard, John Glover, Conrad Martens, Nicholas Chevalie, Ludwig Becker and of course, WC Piguenit. While the sweeping vistas in their paintings suggest the divinity of nature, their works also served earthlier purposes – framing resources to be exploited by settlers. By examining the devastating effects of the settlers' assertion of their mastery over nature,
Darling Darling invites us to reconsider our relationship to the concept of conservation in the face of environmental degradation.
11 Feb - 29 Apr