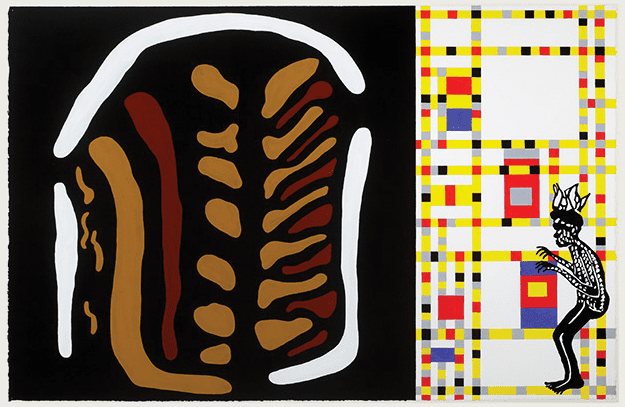 From the Collection: Gordon Bennett
Gordon Bennett (1955–2014) remains one of Australia's most significant postmodern artists. Throughout his practice, he worked in a wide range of media including painting, drawing, printmaking, video, performance and installation. His bold and challenging art continues to engage with questions of cultural and personal identity, particularly within the context of Australia's colonial past and postcolonial present.
Museum of Brisbane invites you to come and explore an intimate display of Gordon's works from the Museum of Brisbane Collections, including two recent acquisitions generously donated by Leanne Bennett.
5 August—21 January