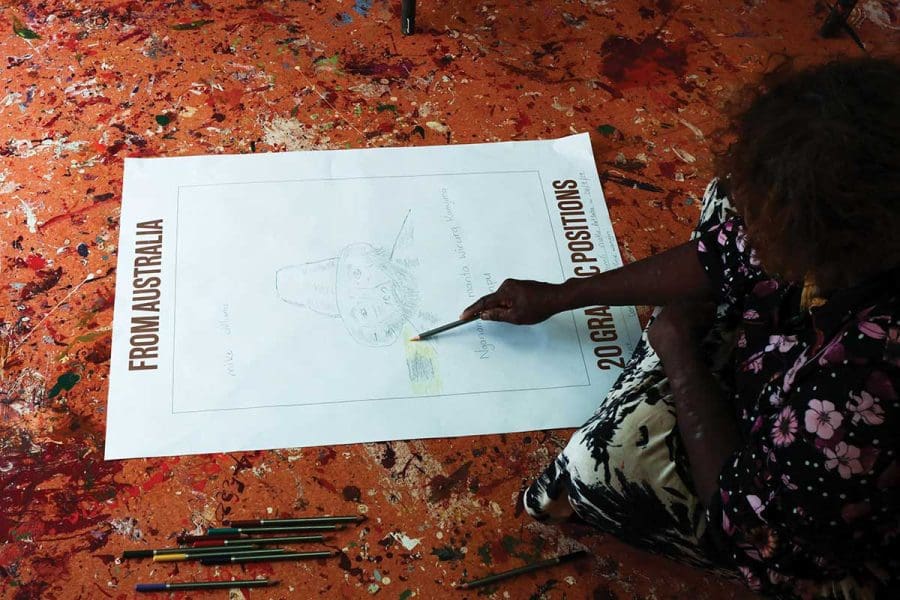 From Australia: An Accumulation
This exhibition features new print commissions from some of Australia's most renowned contemporary artists, alongside selected works from the seminal print portfolio 'Aus Australien', produced by René Block in 1988.
The project also features new artworks generated from creative workshops held across the country since 2019 that reflect on Australian history and the legacies of colonialism. Responding to the recent 250th anniversary of Captain Cook's voyage to Australia, the project engages with diverse communities throughout the country and gives voice to a multiplicity of perspectives around what it means to be from Australia. A Negative Press exhibition, touring with NETS Victoria. Curated by Trent Walter. The project has been assisted by the Australian Government's Visions of Australia program, the Victorian Government through Creative Victoria and by the Australian Government through the Australia Council, its arts funding and advisory body. It also received assistance from NETS Victoria's Exhibition Development Fund 2019, supported by Creative Victoria. Additional support has been provided by Persuade Consulting.
30 Aug - 3 Oct