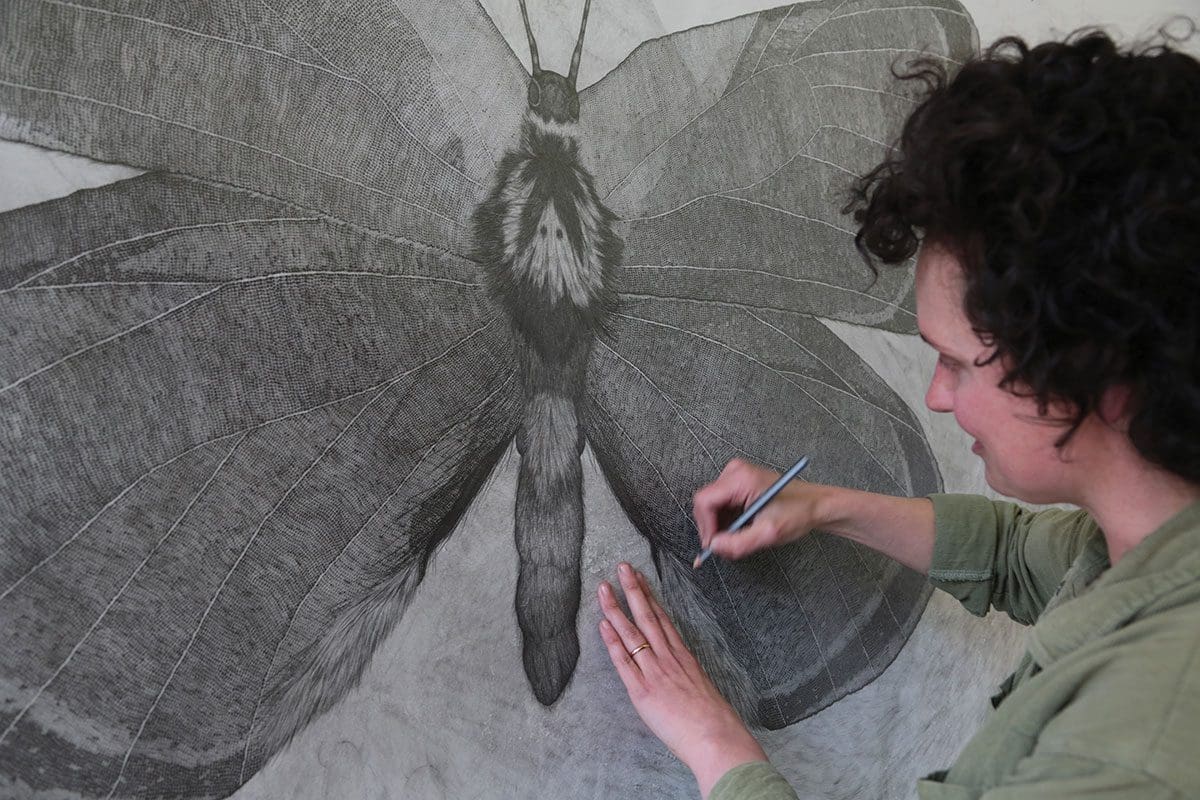 Extinction Studies
Tasmanian artist Lucienne Rickard returns to the Tasmanian Museum and Art Gallery (TMAG) to continue her long-term durational performance Extinction Studies. First on show at TMAG from September 2019 until January 2021, Extinction Studies seeks to bring attention to the critical issue of species extinction through the act of drawing and erasure.
Lucienne will spend several days per week in TMAG's Link Foyer drawing a recently-extinct plant or animal species. She will then erase the drawing and begin to draw a different extinct species on the same sheet of paper. She will then erase it again.
This process of drawing and erasure, or evolution and extinction, is repeated in full knowledge that the paper will deteriorate and eraser shavings will accumulate. Extinction Studies is commissioned by Detached Cultural Organisation and presented by TMAG.
18 Feb - 19 Feb