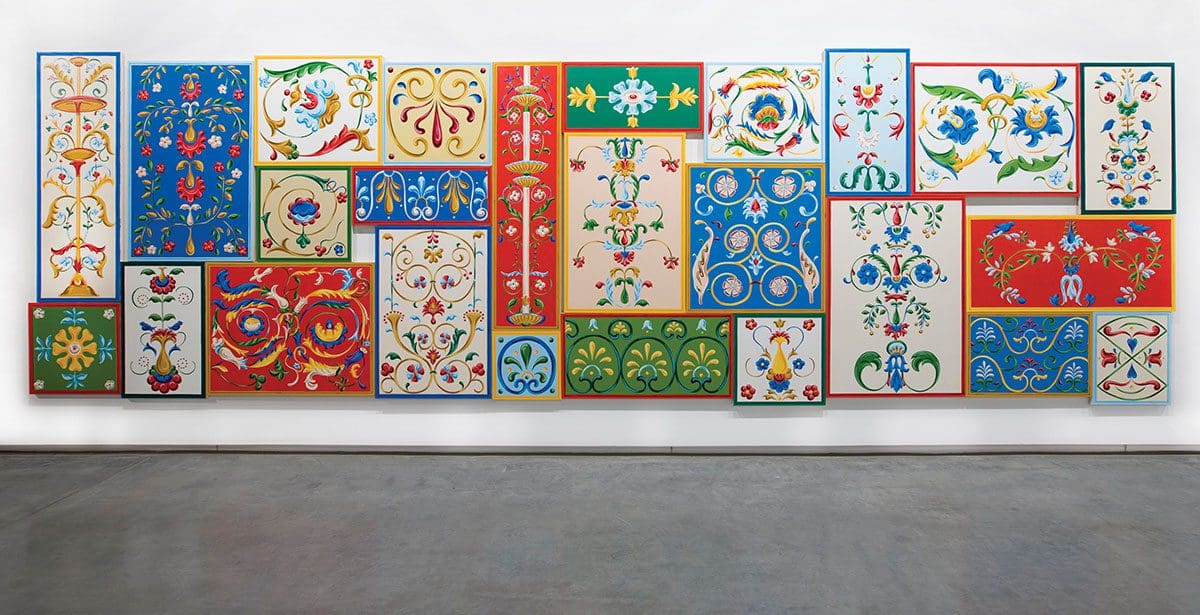 Elizabeth Pulie: #117 (Survey)
'#117 (Survey)' is Australian artist Elizabeth Pulie's first survey exhibition, mapping 30 years of practice. The exhibition includes works from Pulie's distinct, self-assigned conceptual projects: Decorative Paintings (1988–99), Relational Art (2002–06) and End of Art (2012–ongoing), alongside ancillary Interim Works (1997–2012). Arranged according to these projects, the exhibition abides by the frameworks set by Pulie in her ever-building thesis on art and, in so doing, illustrates her philosophical approach to practice. The survey itself is assigned a number within the End of Art project, interpreted by Pulie as a collaborative work between artist and curator, and an opportunity to examine the function of exhibition-making.
Since 1988, Pulie has pursued a definition of art through a conceptual and discursive practice that interrogates the role of the artist, gallery, and artwork. To date, Pulie has produced paintings, drawings, installations, collages, videos, and events, and has published magazines, interviews, and essays that address the social and political dimensions of art in a context where everything has the potential to be art. Pulie tests perceived problems or limits for art, including its commodification, decorative uses, and extreme openness to form. Her work also considers the amalgamation of art and life, hypothesising the endpoint of art in the contemporary context.
'#117 (Survey)' also premieres a new video project by Pulie commissioned by the UNSW Galleries Commissioners Circle. #118 (Heaven in Love) 2021 documents Pulie's movement through the Calligraphy Yoga sequence 'Heaven in Love', which she has practised since 2014. The work combines her parallel practices of yoga and art, and functions as a musing on what it means to be a contemporary artist and make contemporary art.
—
Curator: James Gatt
15 Jan - 10 Apr