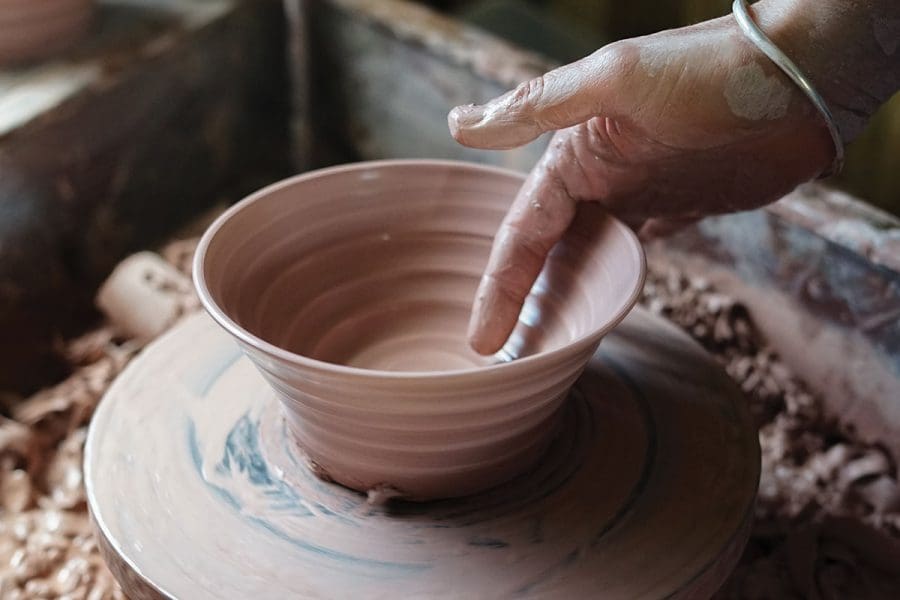 Earthbound
Janet Fieldhouse, Ian Jones, Katrina Leske, Kate McKay, Carlene Thompson, Alana Wilson. Curated by Hannah Gee.
Earthbound presents six contemporary artists working with ceramics: a medium of rotations and revolutions, inextricable from the human experience.
As contemporary art, ceramics has seen a major revival in both rural and urban communities, with a harkening to the handmade, slowness, and careful consideration of custom glazes that are irreversible once fired. With a range of approaches, including hand building, coiling and wheel-thrown centrifugal processes, the practices of these artists are reflective of the medium's simultaneous softness, strength and endurance through intense heat. These sensibilities are both of the human artist and of the earth in their hands.
Curated by Hannah Gee, the exhibition brings together perspectives on the medium that go beyond the functional, and highlight a tenderness of tactility, and bravery in experimentation.
10 Sep - 23 Oct