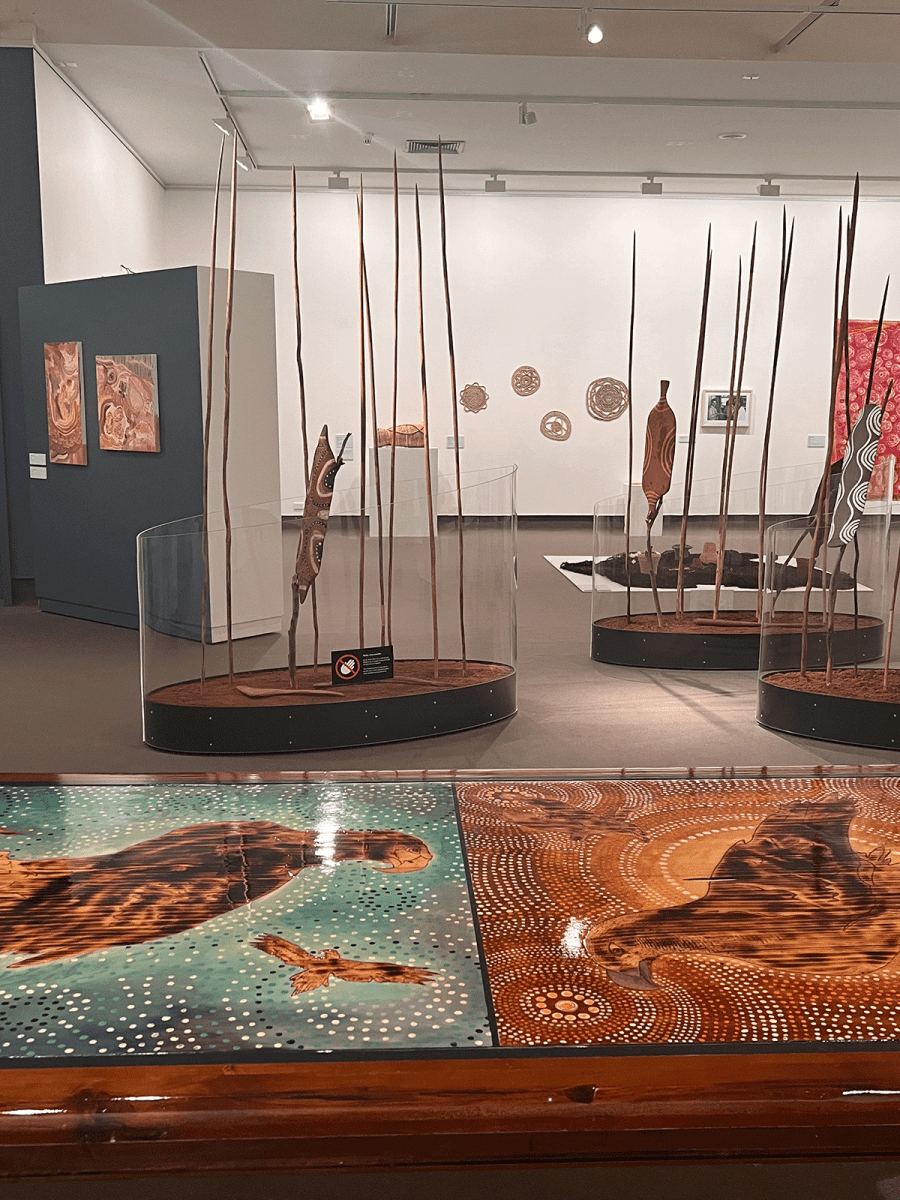 Connections—We are all connected
Contemporary Aboriginal art from the Swan Hill Region.
First Nations artists from the Swan Hill region of north west Victoria and southern NSW come together for this survey of contemporary Aboriginal art. Connections celebrates this rich and unique country and waterways, the plants, the fauna, the foods and the history.
The artists—through stories, skills and techniques learnt and handed down— bring together a mix of traditional and contemporary methods along with a political currency that makes their work both compelling and enlightening. They will be complemented by works from young First Nations artists in our Studio Gallery.
21 May - 17 Jul