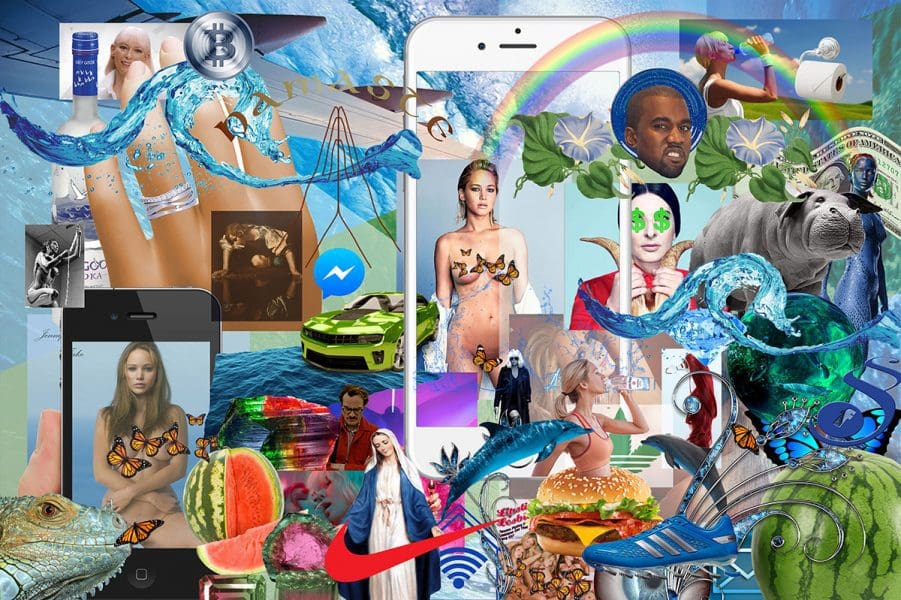 Conflict in My Outlook_We Met Online
UQ Art Museum is currently open with social distancing and hygiene measures in place. The exhibtion Conflict in My Outlook_We Met Online is available to view online in full here.
Zach Blas, Natalie Bookchin, Chicks on Speed, Xanthe Dobbie, Sean Dockray, Kate Geck, Elisa Giardina Papa, Matthew Griffin, Kenneth Macqueen, Daniel Mckewen, Zach Blas and Jemima Wyman.
The Internet has been variously described as a cloud, a network, an archive, an information superhighway, a urinal, a supermarket, and a brothel. All are at once fitting and failed analogies. Within our hyper-mediated world we are drowning in an ocean of images, data has been classified as the new oil, and the consequences of our technologically networked existence have surpassed anything that has gone before.
21 Aug - 1 Mar